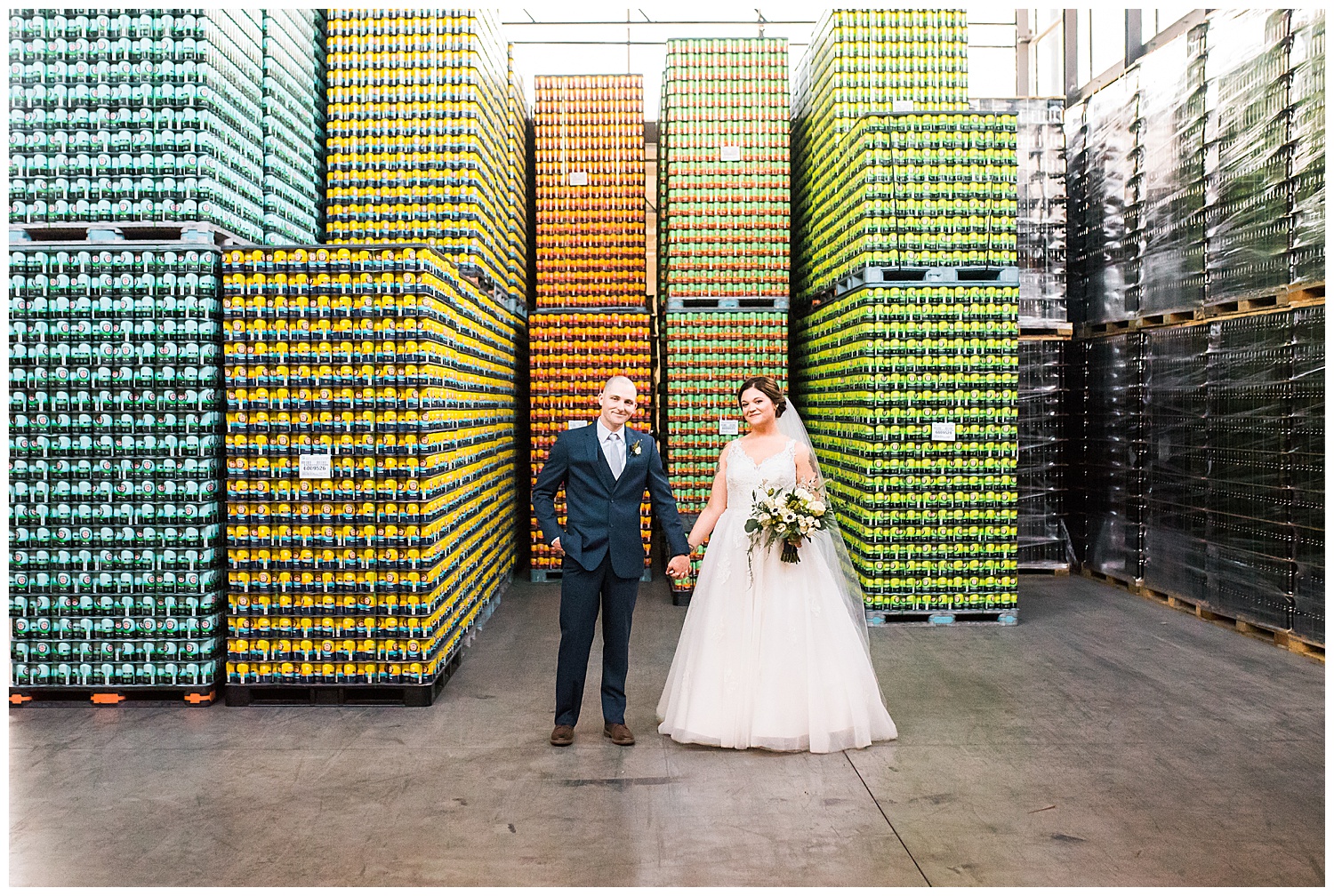 08 Jul

Victoria & Bradley | Highland Brewing Company

Good morning, all you lovelies out there. We hope that you had an ah-mazing Fourth of July holiday and that it was well spent with family and friends. To kick off this week, and to shake off those Monday blues, we have the sweetest wedding ever to showcase. And get this … the venue? A brewery. Does it get any more Asheville than that? Thanks to Joseph Dix for sharing this gorgeous day.

Asheville Wedding Guide:  Let's start at the beginning, shall we? How did you two meet?

Victoria: Bradley and I actually meet on Match.com back in October 2015.  It was my last week of subscription, and his first week.  I was actually all ready to move back home, which is in New York, but decided to give him a chance.  Thank goodness I did!

AWG: Seems like Cupid was rooting for you all. On to the proposal.

Victoria: I wanted to visit Asheville for awhile, so Bradley contacted his parents, who live near Asheville, and arranged a weekend trip.  For a while we were talking about wedding locations, even though we weren't engaged yet, when I discovered that Highland Brewery had a venue location. When we arrived in Asheville, we went straight to Highland, and met Bradley's parents there.  We got to the roof top, when Bradley said that he had forgotten his phone in the car.  Unbeknownst to me, he was actually going to grab the ring from the car. We decided to take a few pictures of the two of us, before more people started to show up.  As we got to the corner of the roof, Bradley and I looked out into the distance at the beautiful mountains.  He then asked me, "So do you still want to get married here?"  I said of course!  He then got down on one knee, opened the ring box and asked "Well, how about engaged?"  I almost dropped to my knees. It was perfect.

AWG: Aha! So, we are thinking this had something to do with you all choosing a brewery for the venue?

Victoria: A brewery-set wedding was something that we thought of the moment we got engaged. We did run into some bumps in the road with getting our family on board, but they came around. After the engagement, we came back to Raleigh and started searching for more traditional venue spaces. We quickly realized these spaces were not us. Beer, especially craft beer, has been apart of our relationship from day one. Highland makes great beer, provides a great atmosphere, and is nestled beautifully in the mountains of Asheville.

AWG: Agree. Any special details from the Big Day we should be aware of?

Victoria: Our centerpieces were all made from growlers.  Each of the growlers were from different breweries that Bradley and I had visited together.  We ended up placing several growlers at tables with specific people who we have a memory with tied to that brewery.