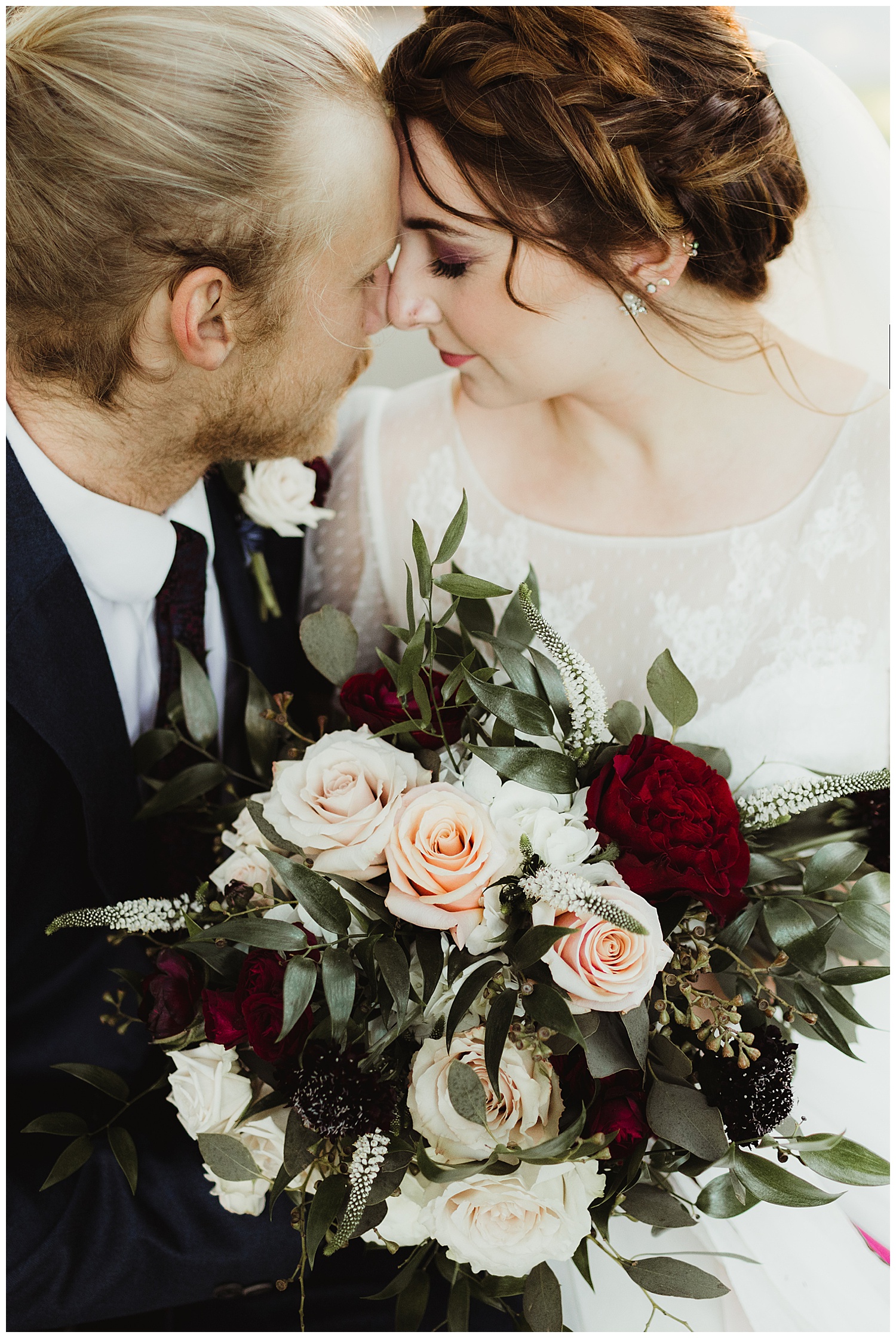 22 Jul

Styled Shoot | The Barn at Tall Oaks Farm

Anyone else in dire need of some shade these days? It is just too hot out there. Luckily, there are venues like The Barn at Tall Oaks Farm that offer respite from the glaring sun by way of awe-inspiring trees. When Jenni of Jenni Chandler Photography and Brittany of Petal & Fern walked onto the grounds of this gorgeous wedding site in Hendersonville, the first bit of the property that caught their eye was the weeping cherry tree (you'll have no trouble spotting it in the images below.) From there, Brittany's vision for a styled shoot "grew" to life if you will. It is rife with inspiration for the bride-to-be and brimming with saturated colors and what makes it even more appealing is that the couple included, Hannah and Dave, are actually real newlyweds celebrating their one year anniversary. How fun! More from the talented troupe of vendors who put this altogether along with some commentary by the cute-as-pie couple. And for some extra goodness, take a peek at their vimeo at the end of the post to see everything in real time.

Asheville Wedding Guide: Tell us all about the inspiration behind this shoot.

Brittany: An ombré color palette is always so visually pleasing – the way it blends from one color to the next in an "easy on the eye" transition. We knew we wanted a statement piece, and from that vision, the tree idea came to mind. Our next step was finding the right tree!

AWG: Looks like you found it. What can brides take-away from this shoot? Or what can they learn?

Brittany: Floral installments, like our ombré palette "growing" up the tree, make a huge statement and a stunning backdrop for ceremonies. Flowers can completely change a scene and can be arranged to fit your personality and style. A sweetheart table can continue your theme of choice – through colors, vintage pieces, and even furniture and accent pillows. Get creative with your place settings!

AWG: So what did Hannah and Dave think of all this?

Hannah: It was so fun  when they asked us to do a "First Look." Especially since we were already married. It was a sweet thing to get excited about. We wanted to write letters to each other for it, so it could be more authentic. We have been saying since before our third date this phrase, "take me or take me"- because we knew we wanted to be together forever, so why leave an option. It was a funny thing we said but we were so serious about it! In these letters we both had said "marry me or marry me" and neither of us expected that, but we have been on the same page with how we want to love one another since the beginning. So it just makes sense.

AWG: Ok, jotting that quote down for future reference. Precious. We want to hear next about this sweetheart table of all sweetheart tables.

Jesse (Vintage Indigo Rentals): We set the background base for the scene with our white Madeline table & Settee, giving us the white base to work from while incorporating this color into our setting. By incorporating the light pink table runner with our Vintage Pink Depression glass plates and goblets, we were able to pull in the thread of pale to blush pinks, while repeating it throughout the table setup. We focused on infusing the deeper shades of darker pinks and burgundy in the ombre napkins, the burgundy shades of candles and pillows. We accented this look with threads of gold tones as seen in our candle sticks, dinner plates and flatware while reinforcing a refined and elegant ambience.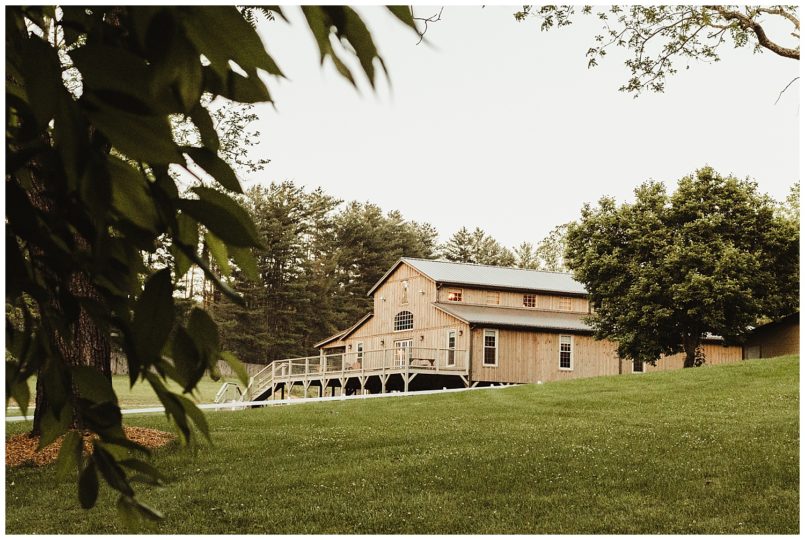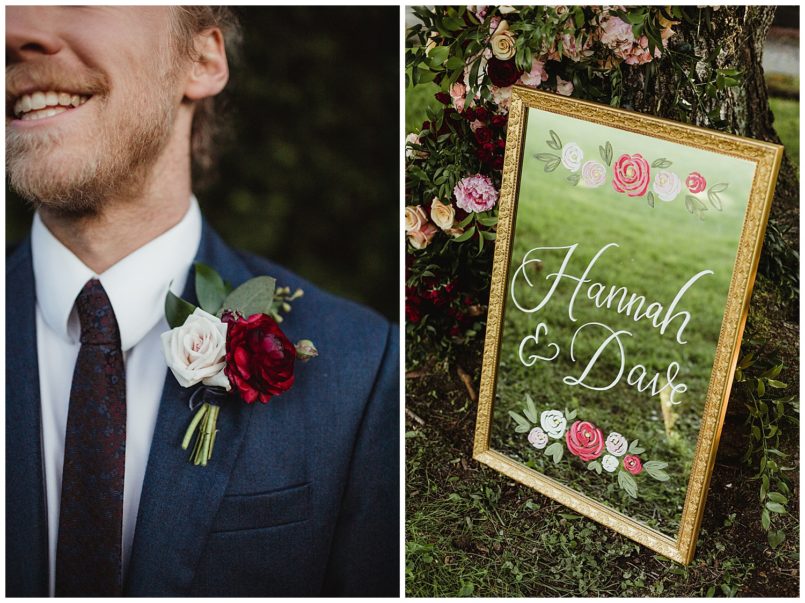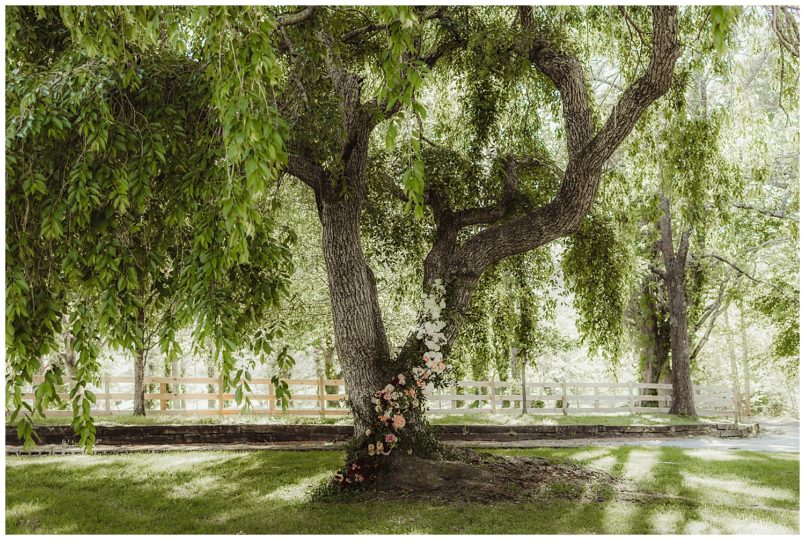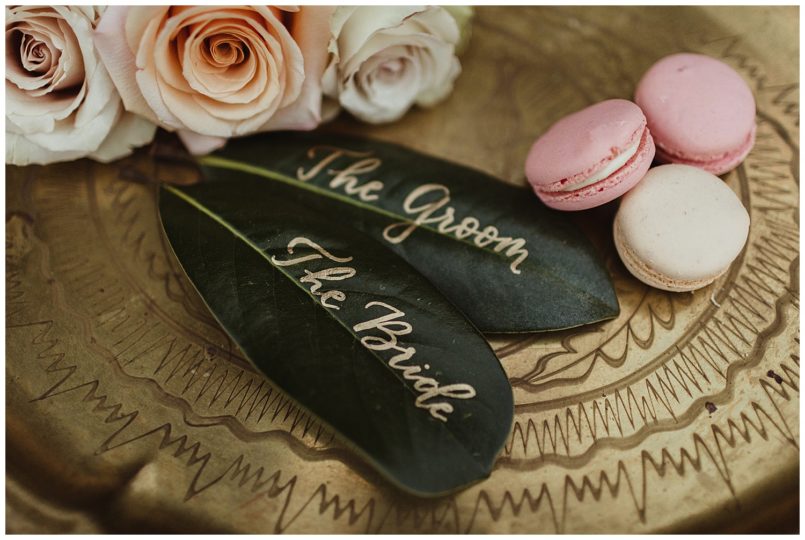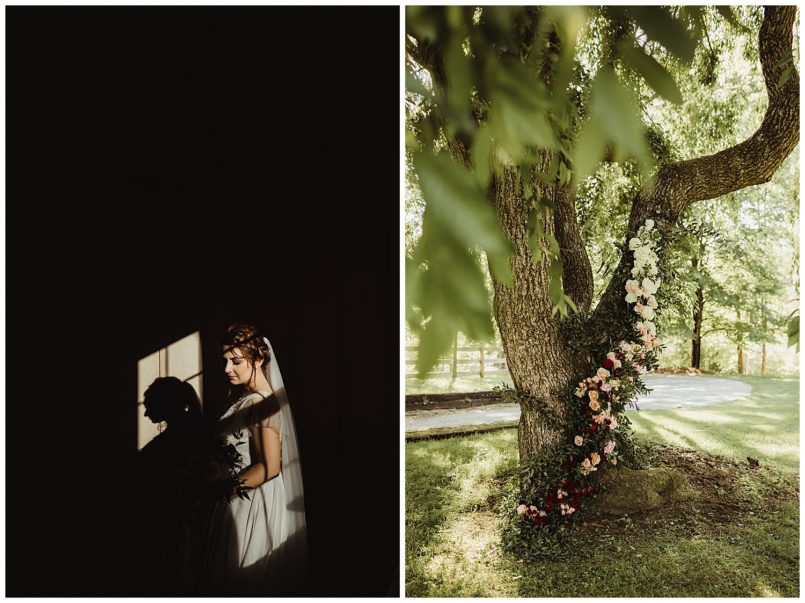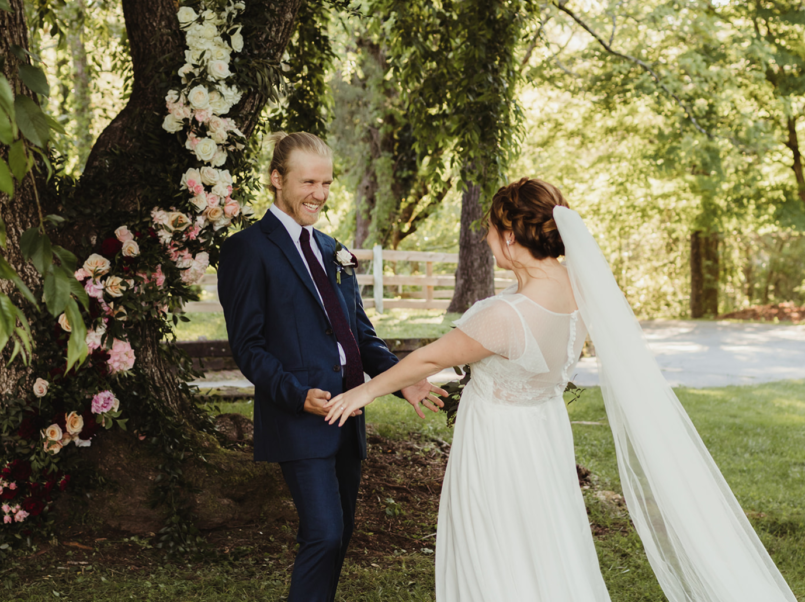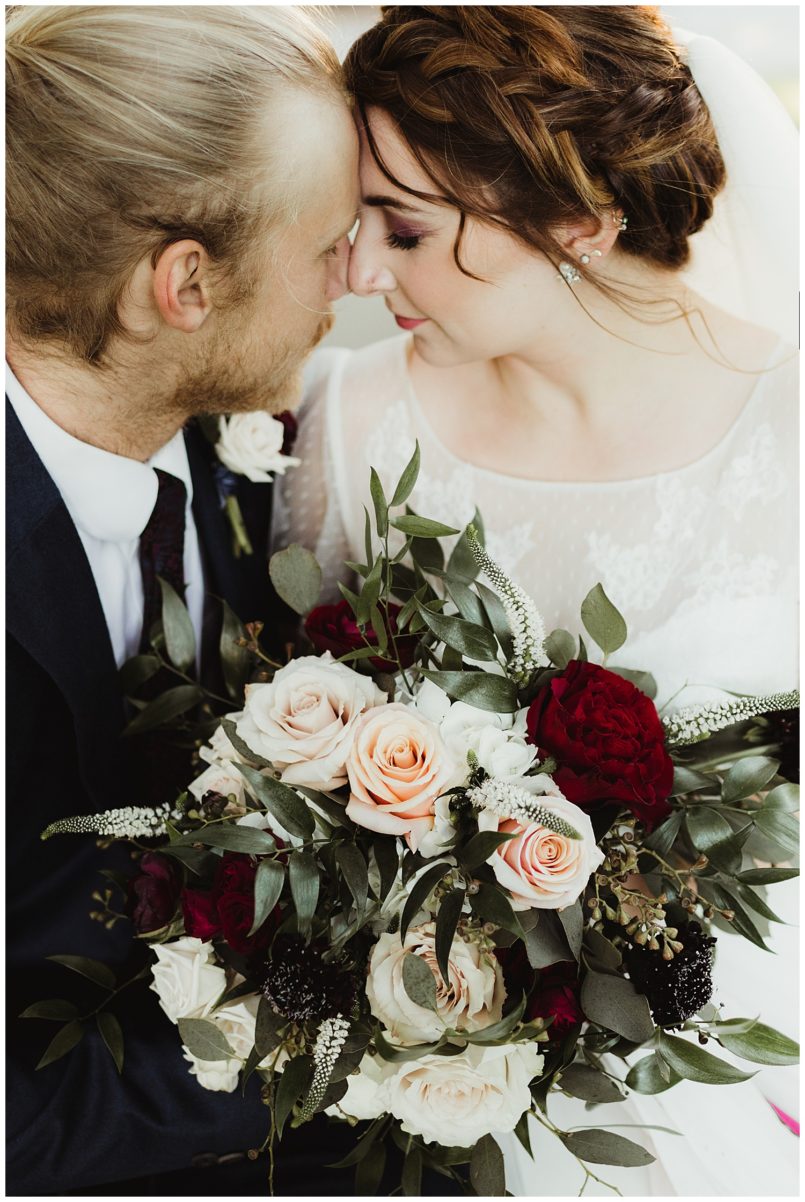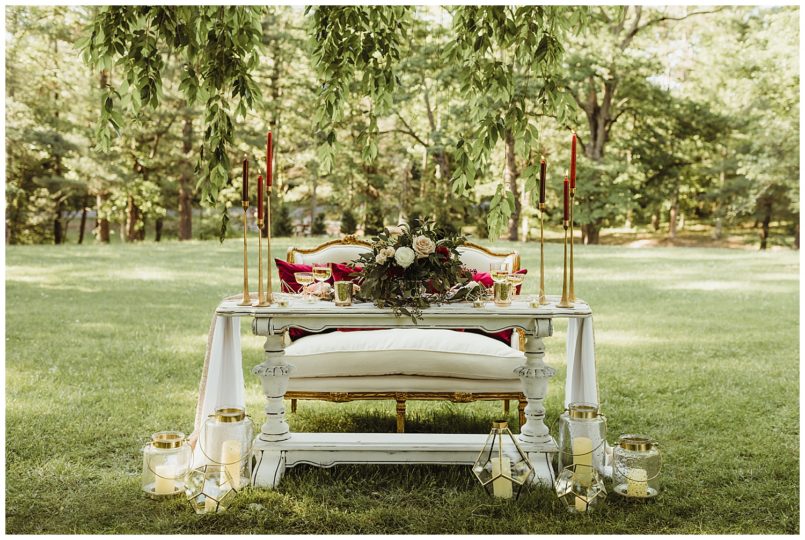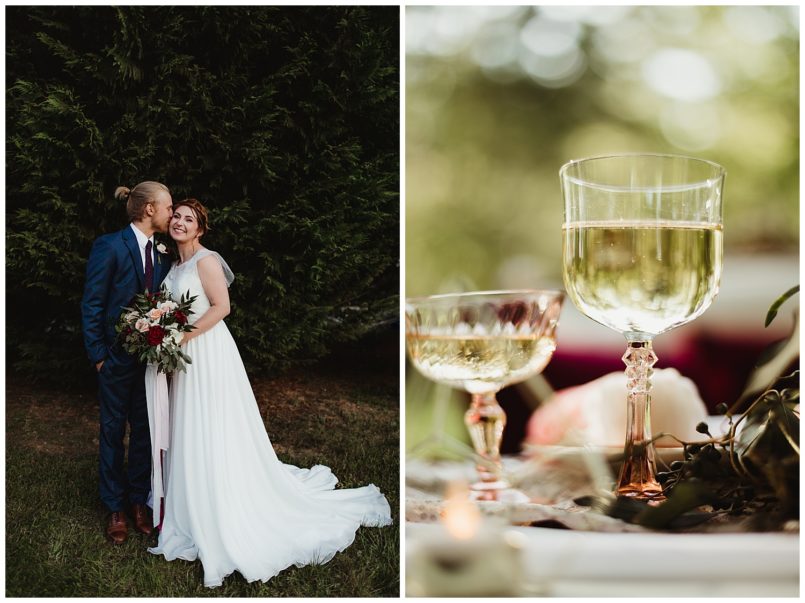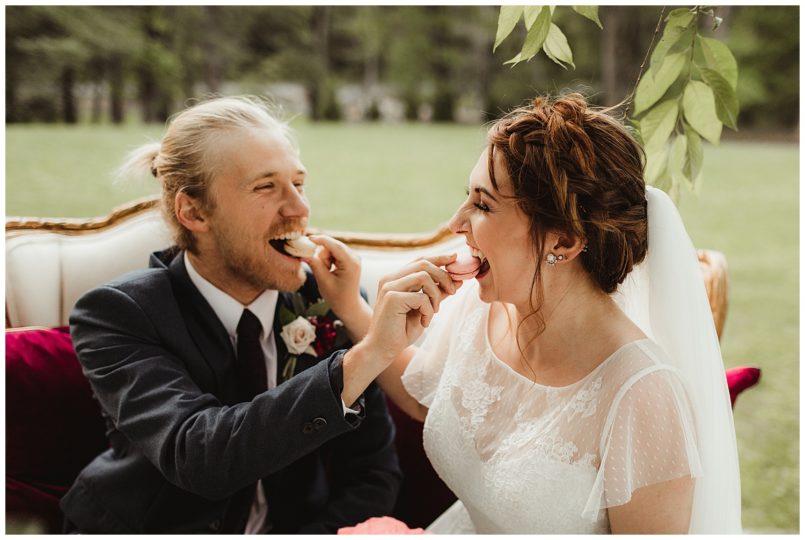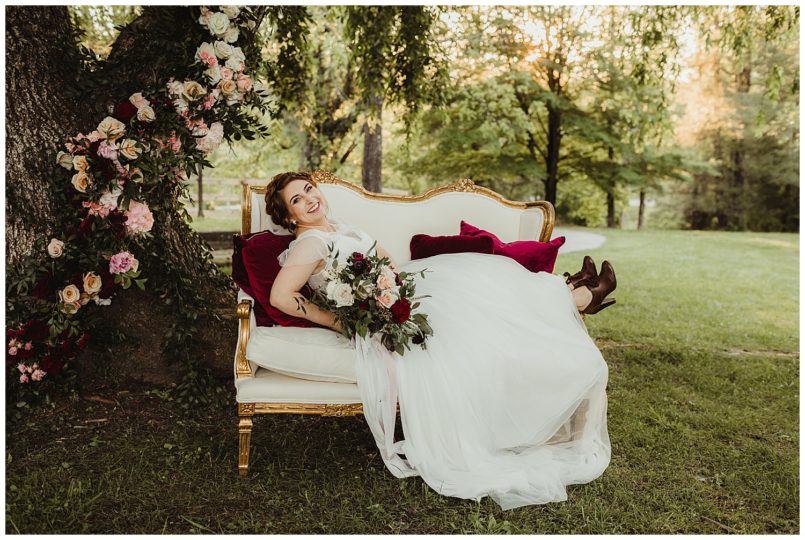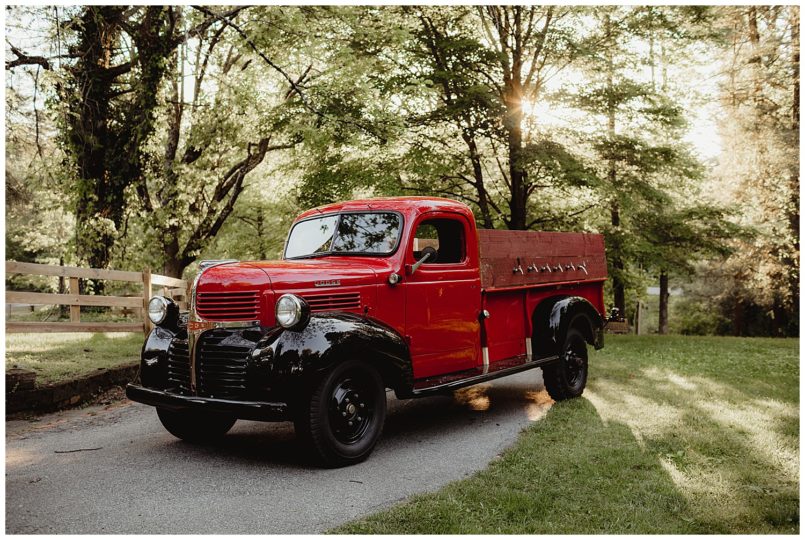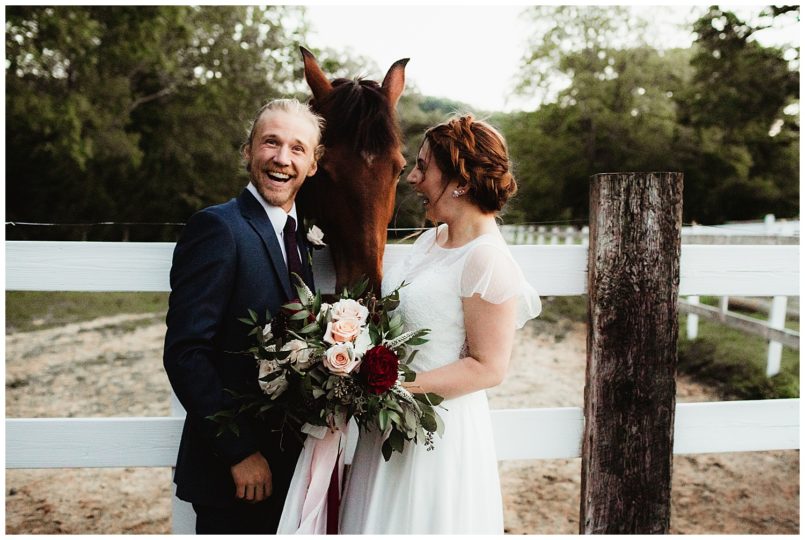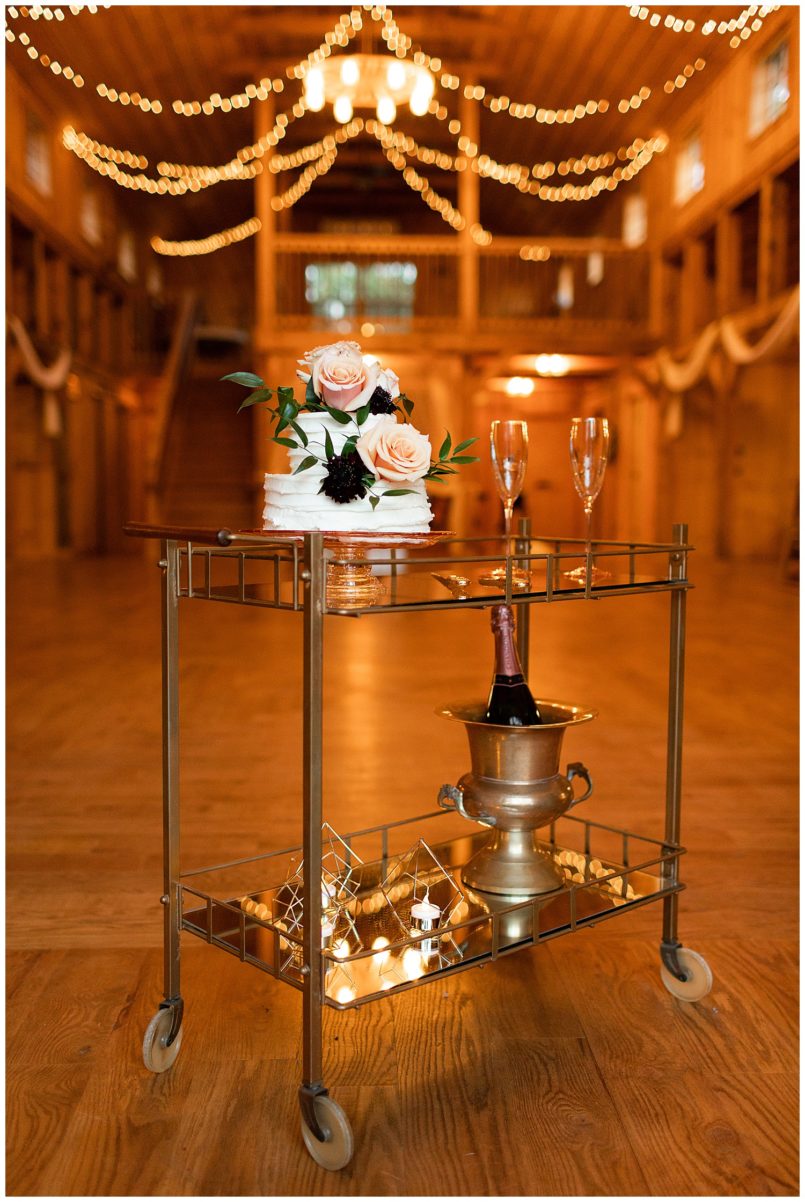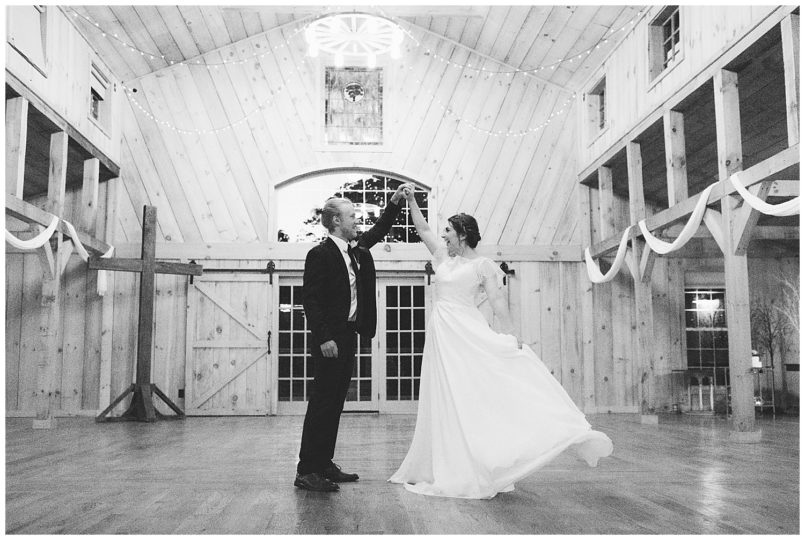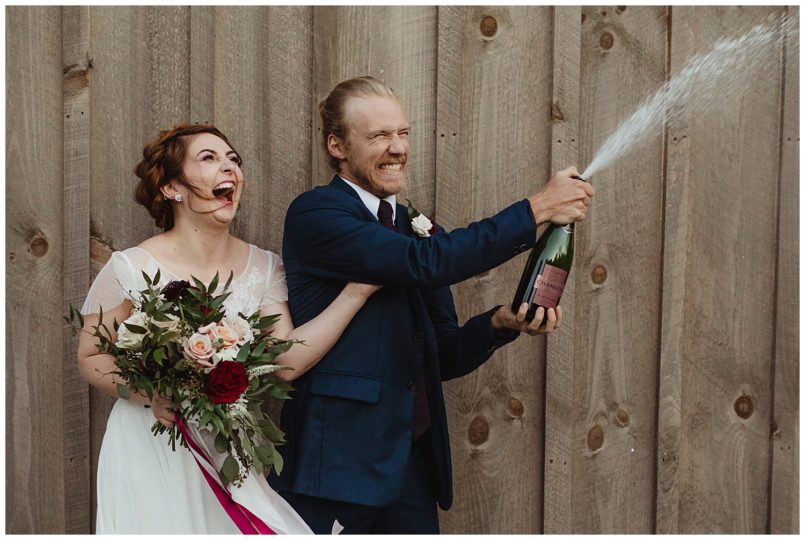 Photographer: Jenni Chandler Photography
Flowers: Petal & Fern