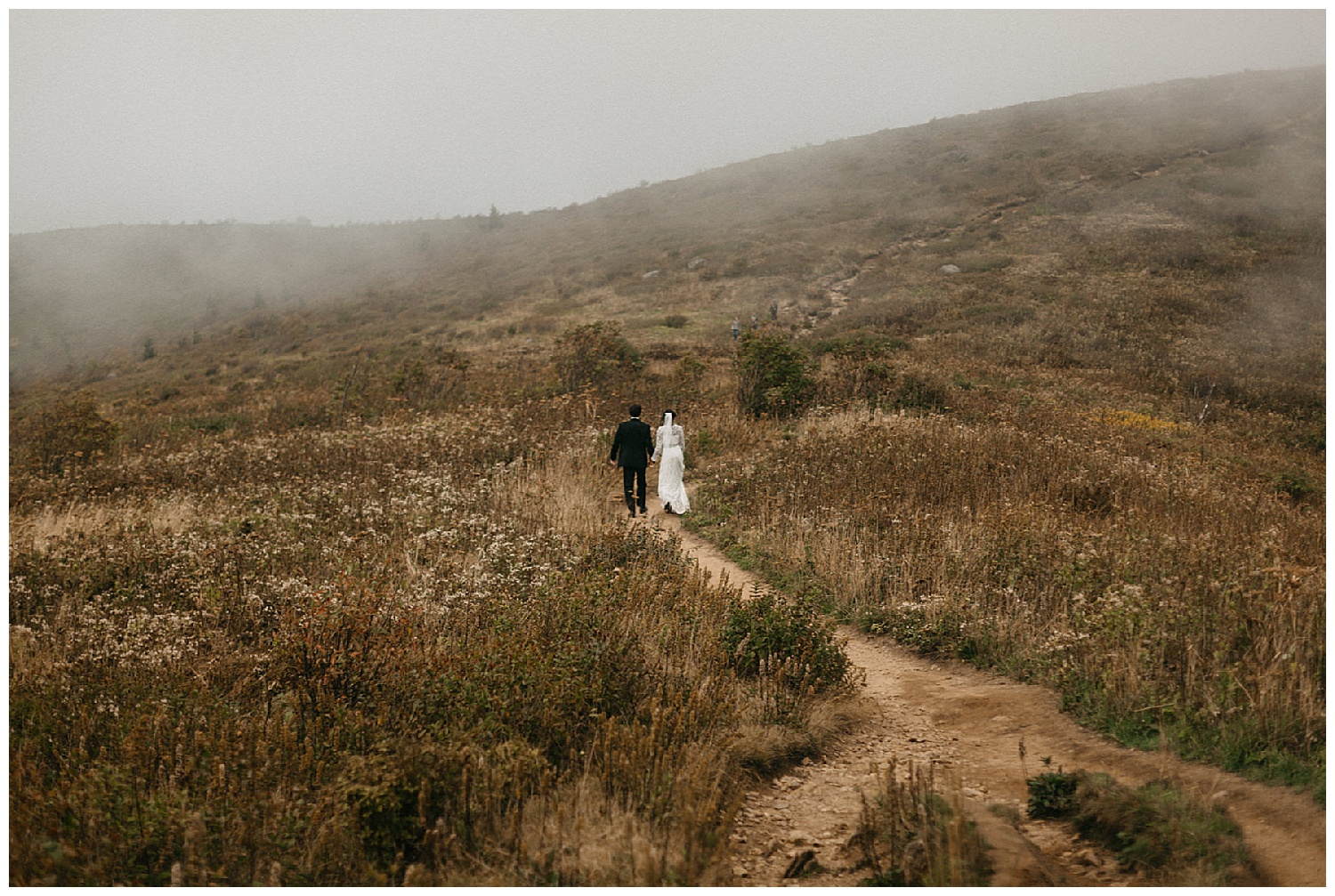 03 Jan

Kristen & Bear | Black Balsam Knob

Curious why people can't get enough of Asheville and its mountains, hills, and valleys? Peep this Black Balsam Knob elopement below and you'll really need no other explanation then what these glorious images by Amelia Fletcher Photography offer you. I immediately got "the feels" when looking at these and I don't use that tredny term lightly. As a weddings editor, I actually dislike it for how frequently it is used but this is a circumstance that I can't describe any other way. The vastness, the mist, the freakin' amazing bridal gown lifted me up in a way that I cannot explain. I want to be this bride, I want to be a guest at this wedding, I want to be the photographer behind the lens. Basically, I love everything about this sweet, intimate affair and you will too. Here to give us some input on the actual Big Day, let's hear a few words from Kristen.

Asheville Wedding Guide: First things first. How did you meet one another?

Kristen: Bear and I are from the same hometown of North Augusta so it's a little hard to narrow down when we first met because we went to the same middle school and high school. But I'd say we got to really know each other through mutual friends maybe seven years ago. I had a crush on him from the very beginning but thought he just wanted to be friends until the day before I left for college when he finally told me otherwise. I was so frustrated … we had spent all summer hanging out and I didn't know he liked me until it was too late! But, despite going to different colleges and dating other people, we kept in touch. He went to Clemson University and I went to College of Charleston. We started dating my junior year of college and it's been almost four years now that we've been together.

AWG: Lovely. Now, tell us what made you opt for an intimate elopement outside?

Kristen: We did this for several reasons, but one of the main reasons was we felt that getting married in nature would be a truer reflection of who we are. Thinking about choosing bridesmaids, and catering, the prices for venues, and all these things made me panic. And really, I don't think we had ever really envisioned having a large wedding. We were actually considering flying out West for a true elopement in some of the old growth rainforests in either Washington or California, but I'm happy we chose Asheville and that all of our close family could be there. I'd definitely love to have a reception with more family and friends to celebrate. Maybe we'll go all out for our 10 year anniversary.

AWG: Can we be invited to that when it happens? So, your bouquet is so whimsical and unique.

Kristen: My sister-in-law, Lauren, made the bouquet! In the days leading up to the wedding, I sent her tons of pictures of bouquets I liked to give her an idea. I wanted dark reds and purples to match the colors the women were wearing. She messaged me a few days prior to the day and told me Poppins Posies had dahlias in, which I love, so she went with those. I saw the bouquet for the first time an hour before the ceremony.  I love how untraditional the bouquet is and that it was made by my sister-in-law who also officiated the wedding.

AWG: Shed some light on this cute mountaintop picnic.

Kristen: The initial plan was, after the ceremony, to eat at Pisgah Inn except Pisgah Inn doesn't accept reservations. So, knowing there would either be a long wait or we'd have to eat in Brevard (an hour drive), we figured we could at least have a picnic to tide everyone over. We also figured, now that we've got everyone up this mountain, we might as well take time to enjoy the view. And so it was a very fancy mountain picnic with toasts from each of our parents on love and commitment. After champagne, we had cake and finger foods like chocolate covered strawberries, cheese and crackers, salami, etc. And luckily, it worked out and we didn't have to wait too long to eat at the Inn. On a side note …  we laughed hard when we got our pictures back because of the picnic. If you zoom in on one of the pictures with everyone at the top of the mountain, you can see my nephew Max crying because he had to wait until after pictures for cake. Everyone's smiling but he's just wailing as if his dog died. As soon as we started cutting the cake, he began smiling and clapping, saying "Cake! Cake! Cake! Cake!" and I think you can see him clapping in one of the pictures as well.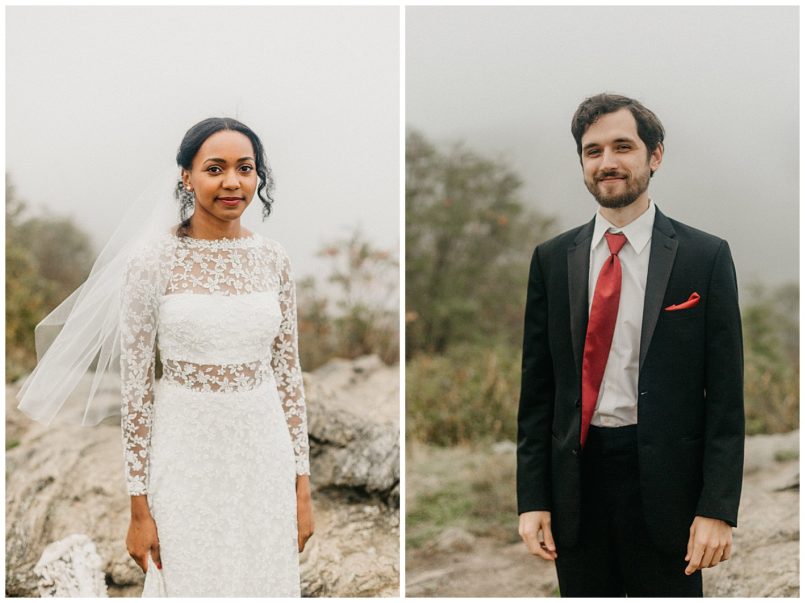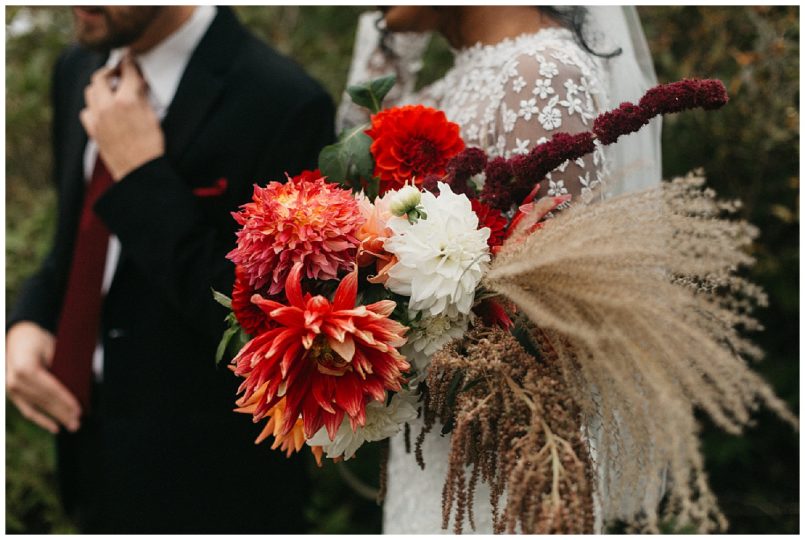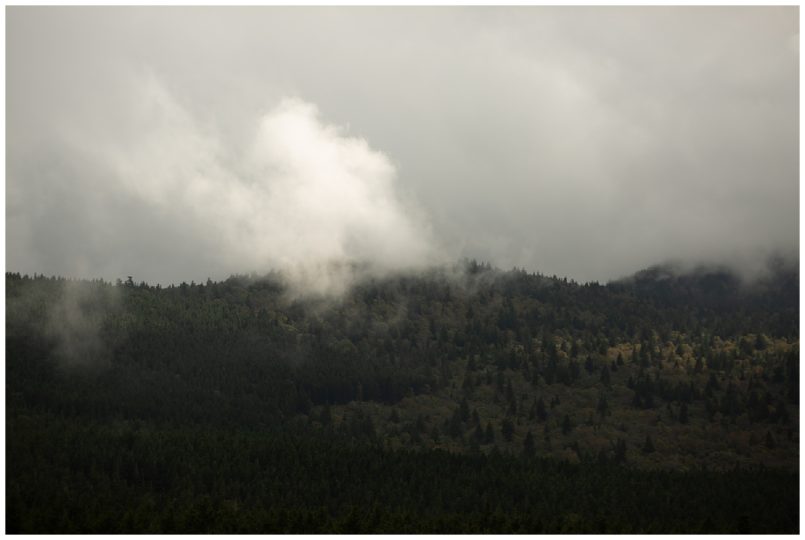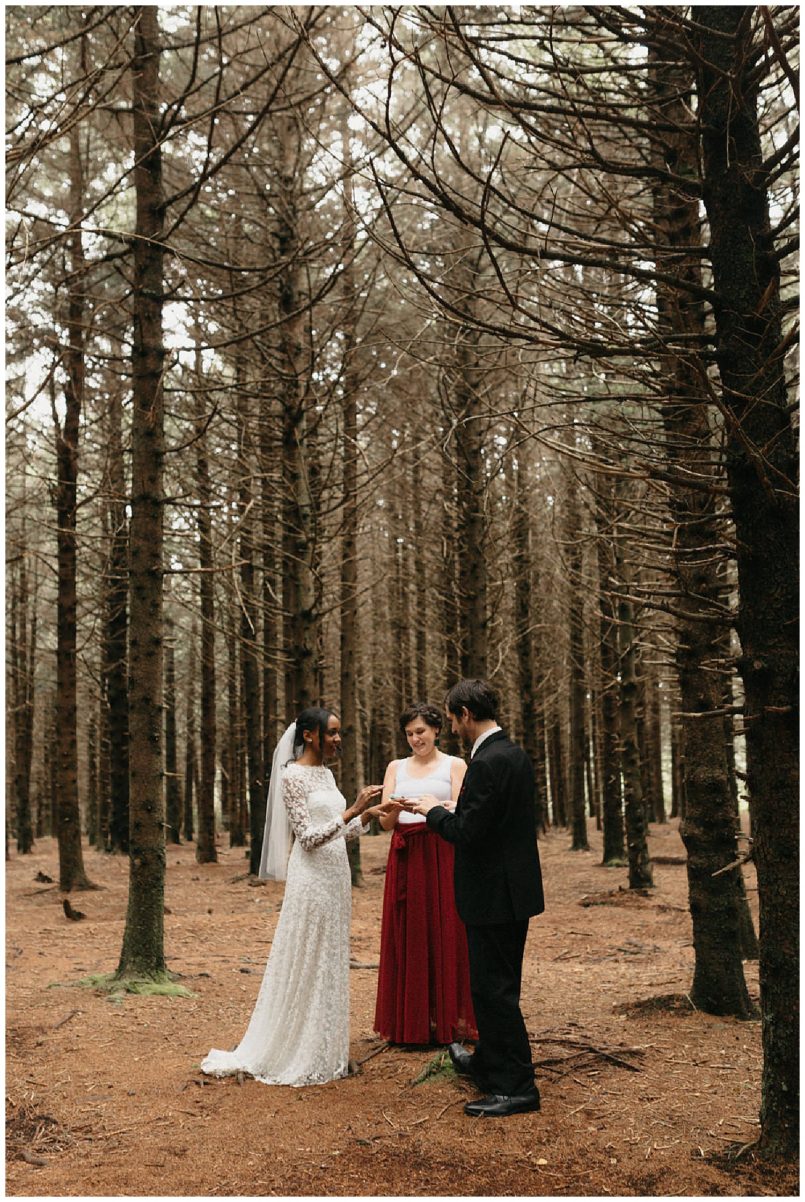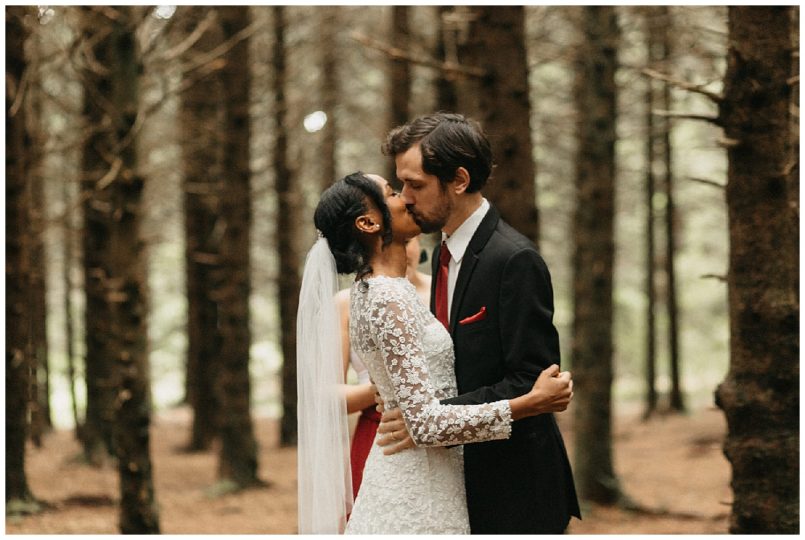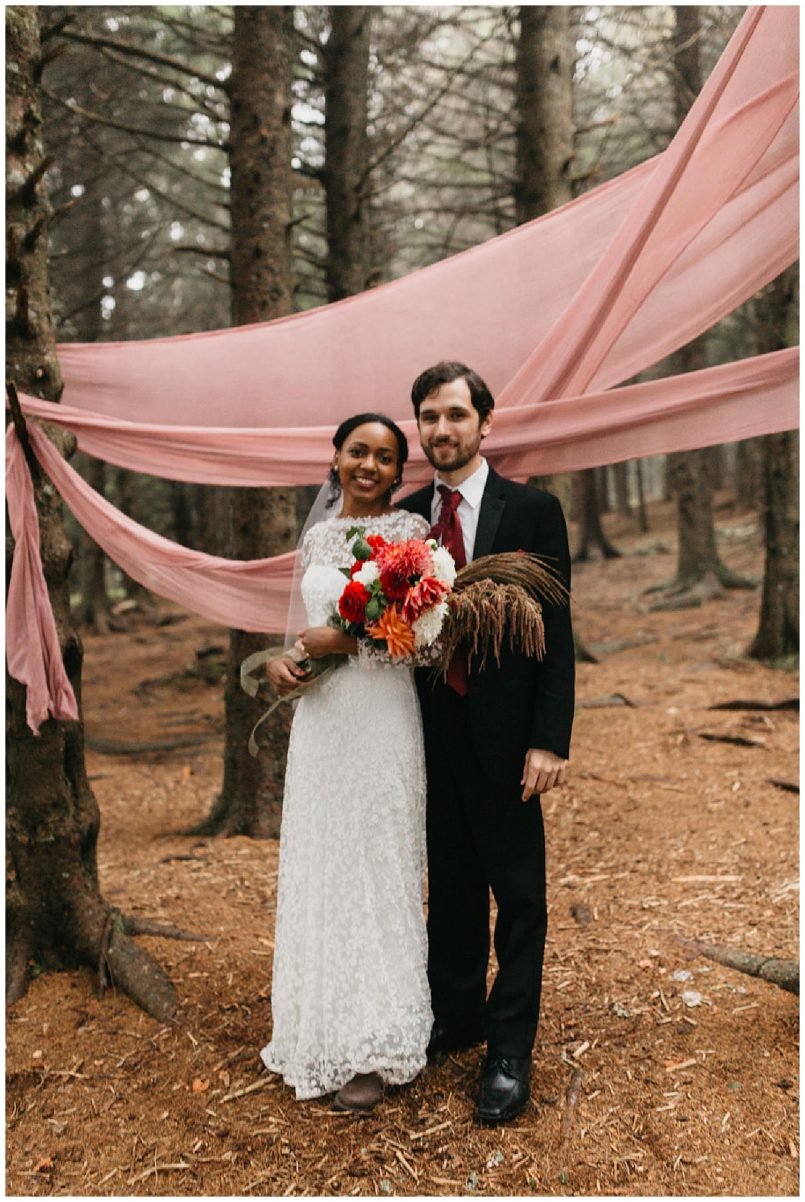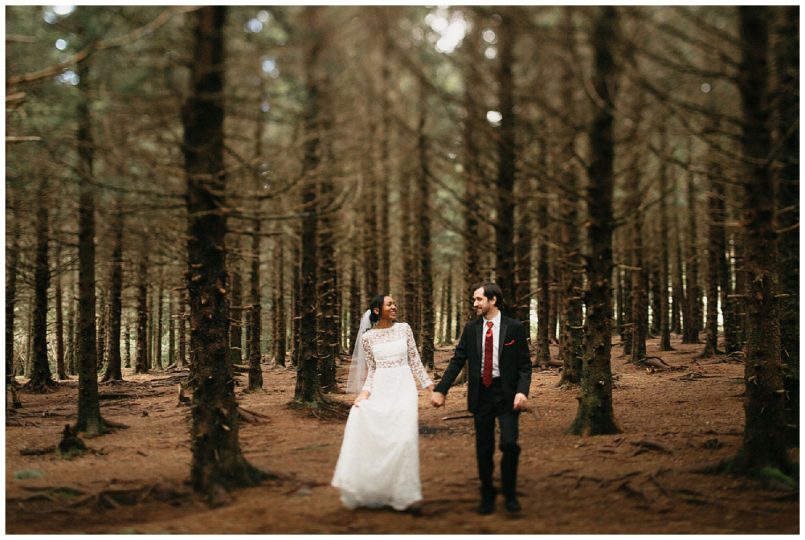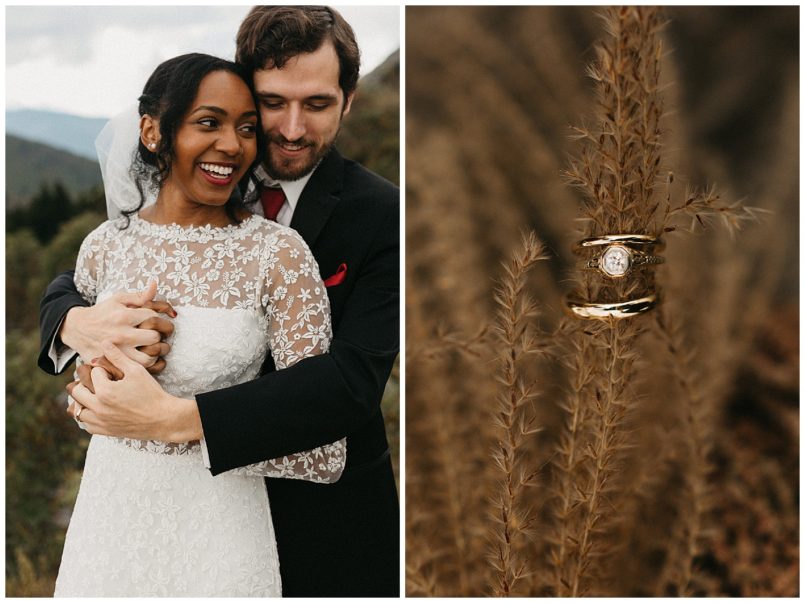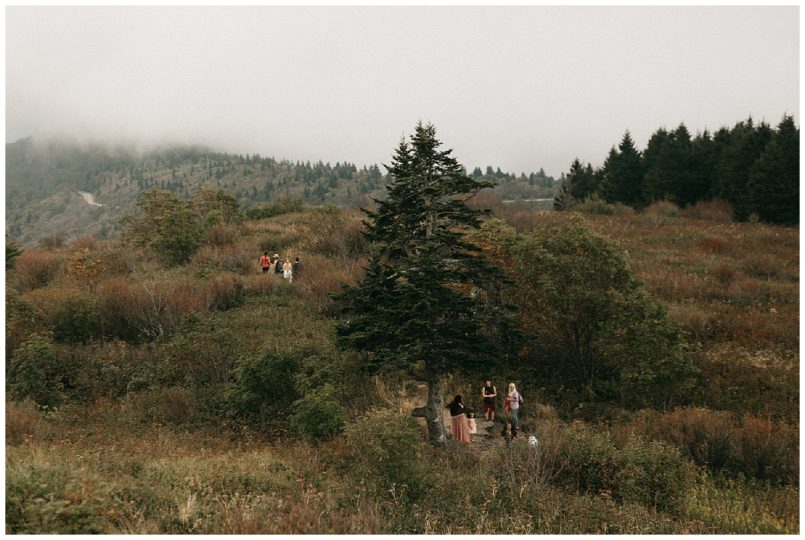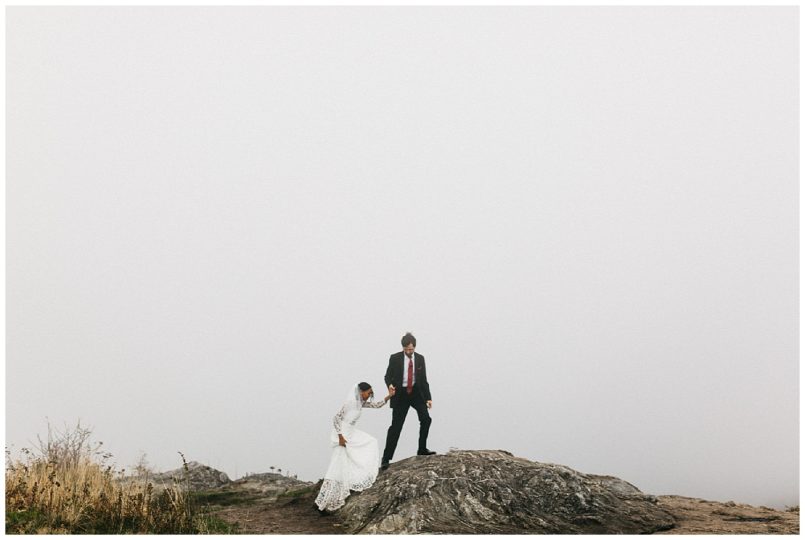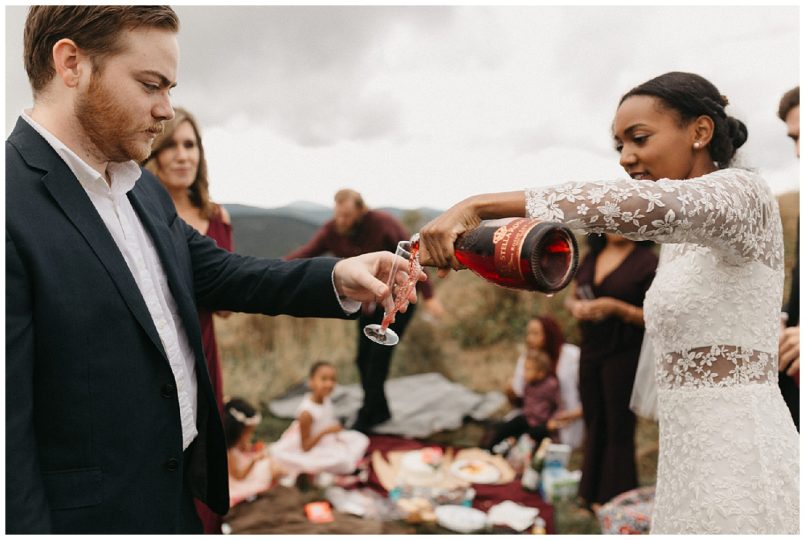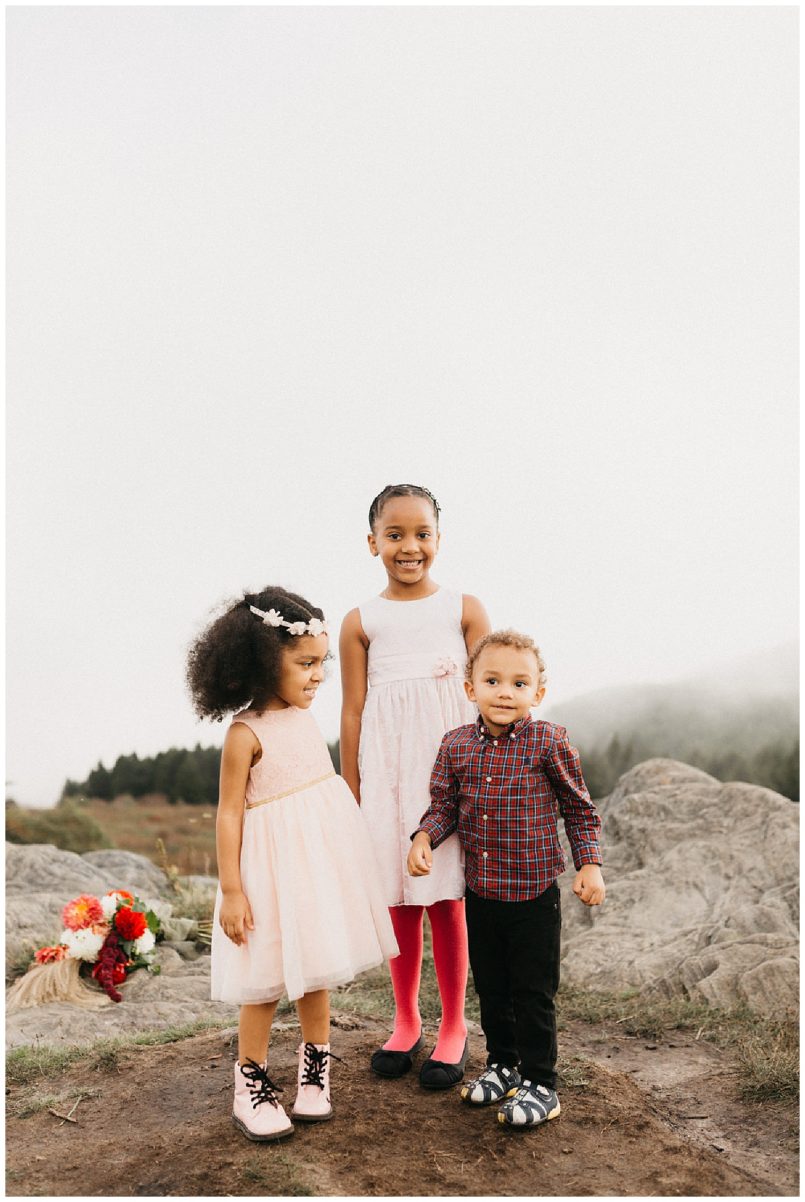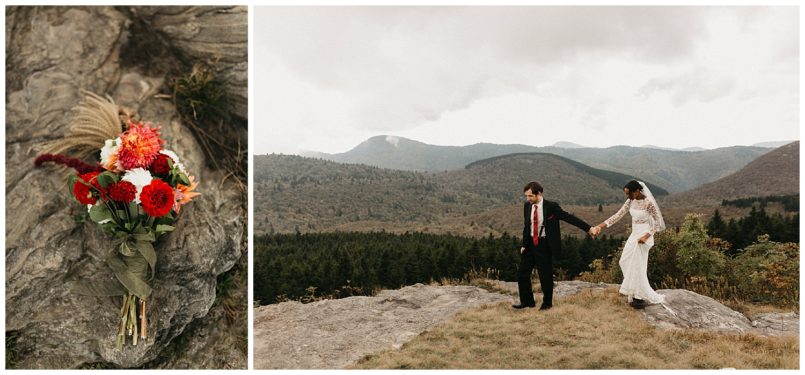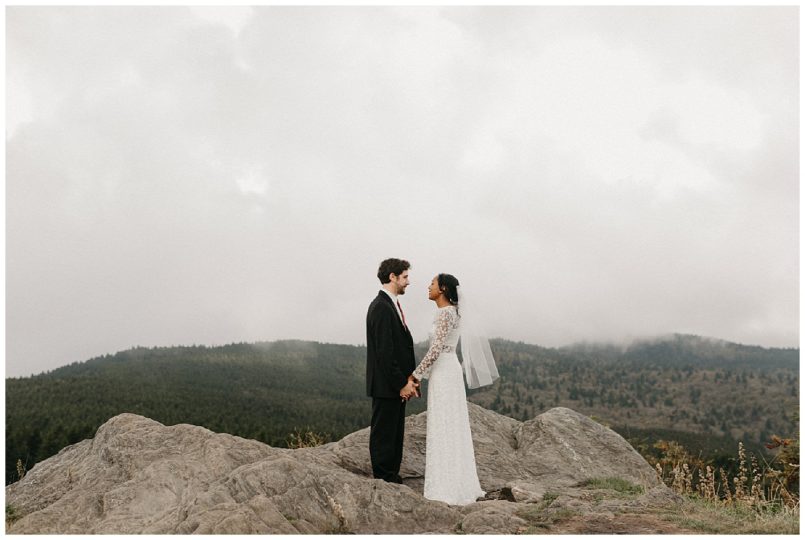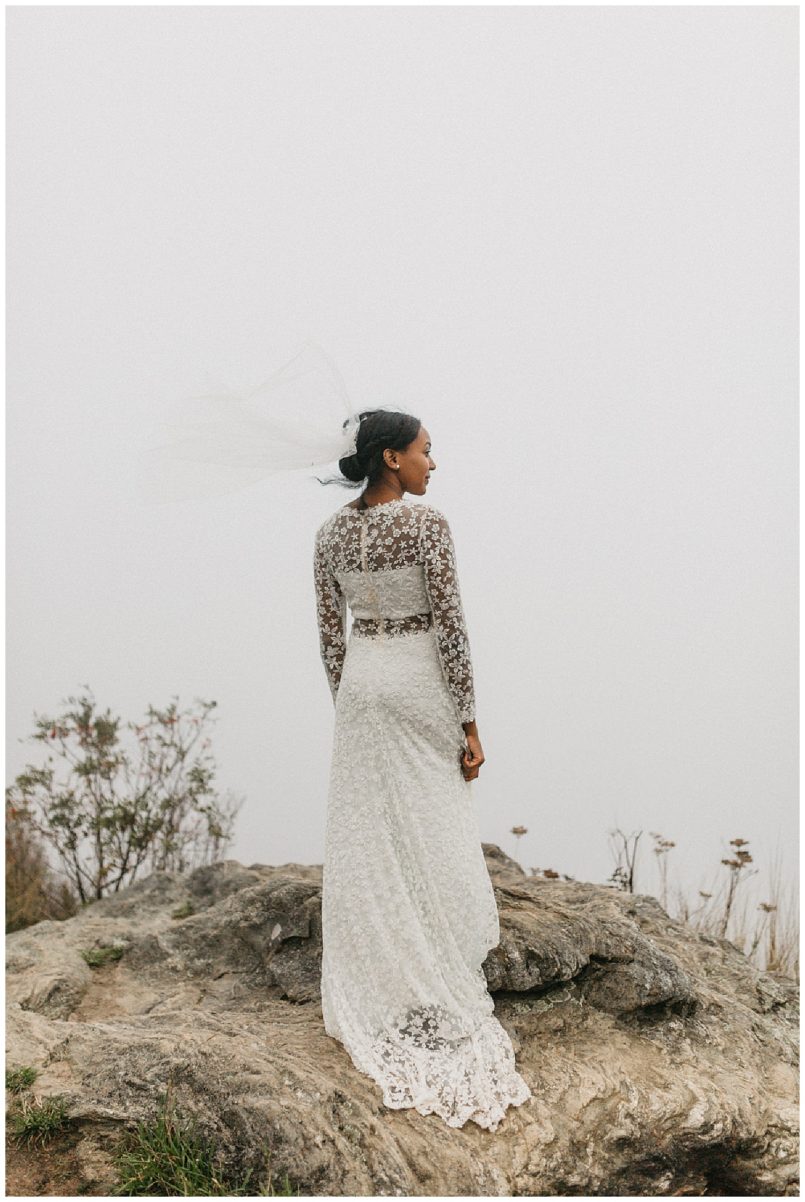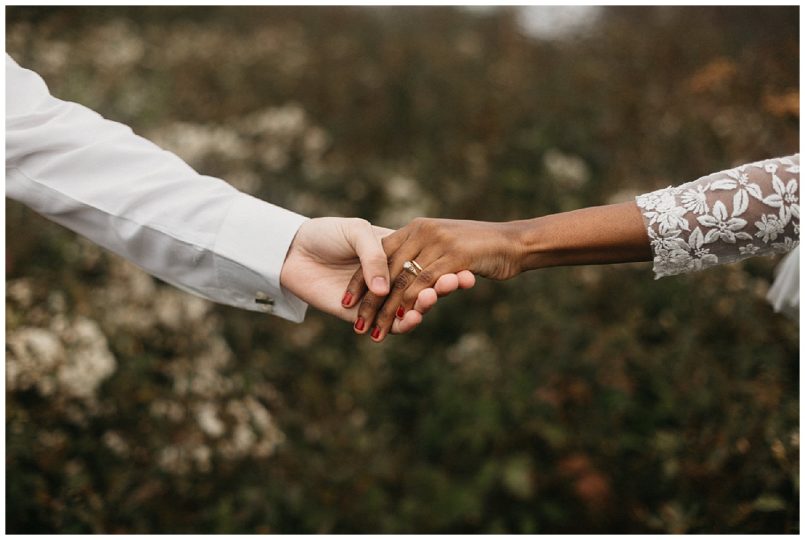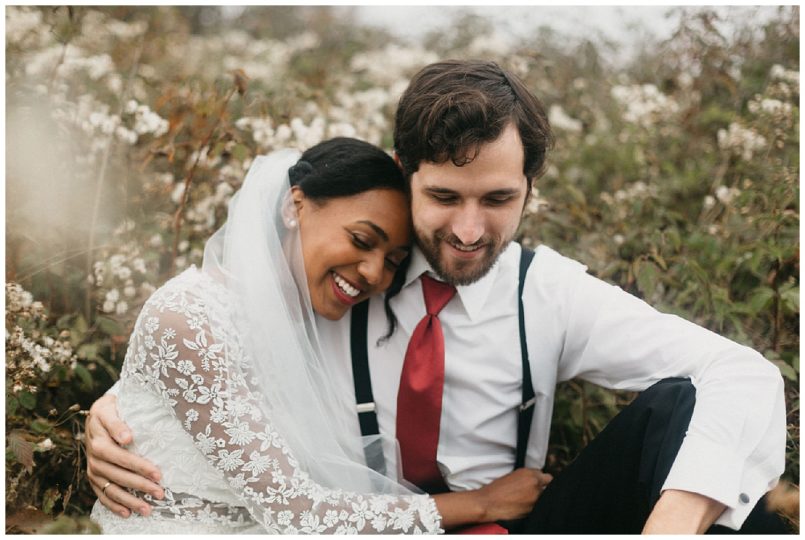 Images by Amelia Fletcher Photography
Gown by BHLDN
Officiant & Florals by Lauren Shuford (groom's sister)
Cake by Short Street Cakes