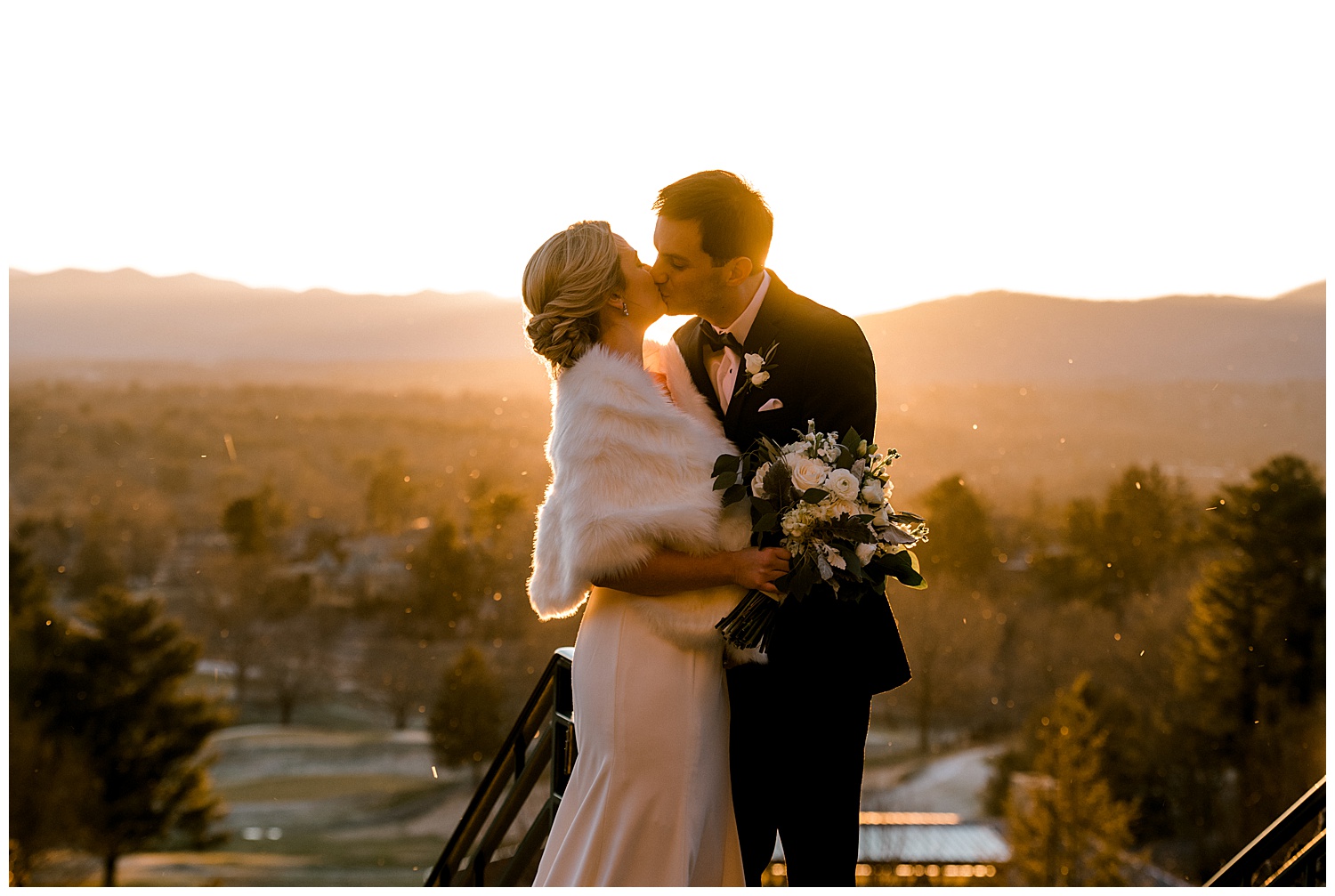 08 May

Caroline & William | The Grove Park Inn

It's no secret that it is starting to get hot, hot, hot outside. But to cool ourselves down, we thought we'd give you a peek into Caroline and William's Big Day at The Omni Grove Park Inn just this past January. Now, these darlings got engaged in March (next to a catfish pond, no less) and even though it was on the heels of wintertime, it started snowing heavily during this momentous occasion. The two North Carolinians took that as a sign—you know, it is actually a rarity for us Southerners when snow hits!—and went about planning a gorgeous winter wonderland wedding in Asheville. From the velvet belly band (the ribbon packaging all the stationery together if you didn't know the term) to the decadent s'mores bar to the snow-kissed scenery, this wedding has us pining for Jack Frost. Enough from us … let's hear it from the Ice Princess herself.

Asheville Wedding Guide: We can't get into the good stuff before we know your beginning. How did you two meet?

Caroline: We met on December 29th, 2011 (William's birthday). We were both sophomores in college (Caroline at UNC-Chapel Hill & William at N.C. State). I was visiting mutual friends in William's hometown of Rocky Mount, North Carolina and one of the mutual friends suggested to me that we should attend William's birthday bonfire party. Upon arriving at William's house, the first thing I said to him was "Happy birthday!" We quickly began dating the following month.

AWG: Ah! So instead of those three little words (I LOVE YOU) all it took was two for you all to turn into smitten kittens. What did you envision for your nuptials?

Caroline: We used crisp winter weather and the fresh beginning of a new year as our inspiration. Therefore, we wanted a color palette of greens, grays, and neutral tones. Musts for us were the greenery & white flowers as well as customized invitations. The stationery has a custom sketch of Grove Park on it and we really feels our paper set the tone for our wedding day.

AWG: Truly lovely. On to your gorgeous gown …

Caroline: I originally went into the bridal salon in Charlotte thinking I wanted a long sleeve, bright white, lace gown to complement the winter weather. Plus, I just liked that style in general. I had heard many times before that brides often choose gowns that they didn't originally envision. That's exactly what happened with me. I tried on my wedding dress and I immediately began to cry! That's when I knew it was the one. Although it wasn't the style (pretty much the exact opposite) I originally envisioned, it was my style (classic with a hint of a modern flair) and was well suited for my body type. Even though the gown was not long-sleeved for the winter weather, I didn't want to feel limited by that. So, I added the fur shawl and had my bridesmaids wear them. They were the perfect wintery touch and added additional glamour to our dresses.

AWG: We couldn't agree more. Anything crazy memorable from the day?

Caroline: I am a big, happy, emotional crier. Although I thought I had gotten all of the tears out that morning, right before I was about to walk down the aisle, I noticed my father get a little choked up. Of course this then made me cry! After reaching the altar, I realized that getting married and crying at the same time was kind of hard logistically. Ha! My maid of honor, one of my younger sisters, had the responsibilities of holding hers and my bouquets as well as a handkerchief (in case of tears by any of the bridal party members during the ceremony. Of course I was the one who needed the handkerchief.) There was a lot of passing around of bouquets to different bridesmaids and the handkerchief back and forth to me throughout the ceremony. At one point I even stopped during the middle of the ceremony to turn and extend a little comedic "sorry" to the audience for all the trouble. That definitely got a bunch of laughs from guests.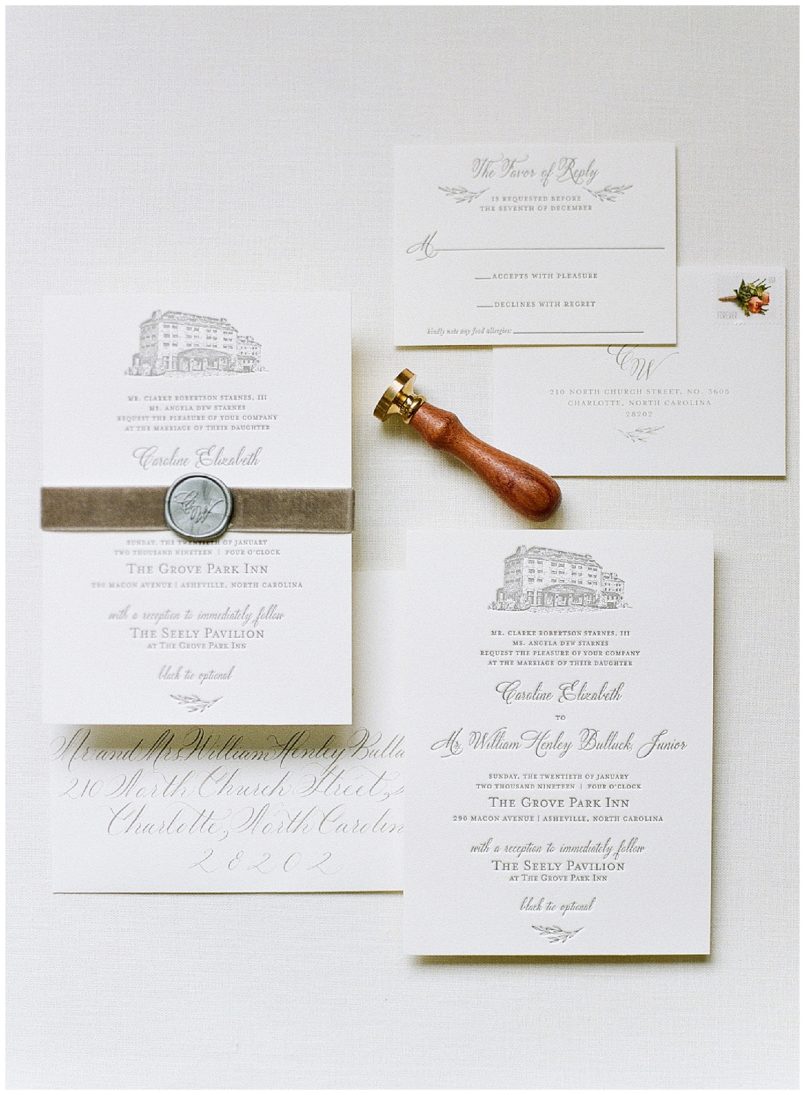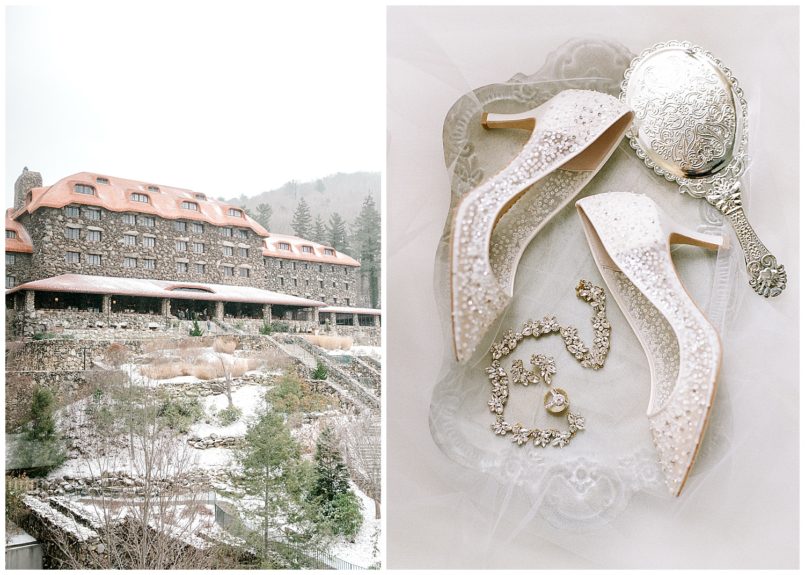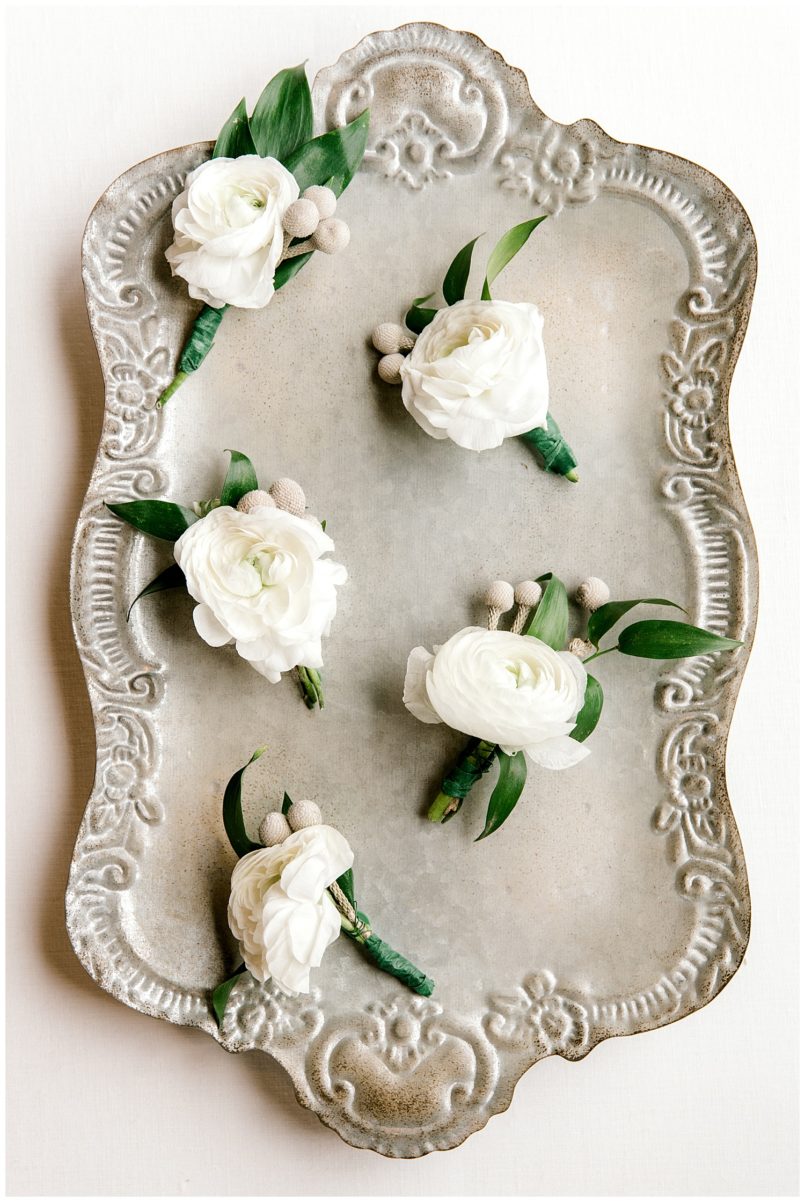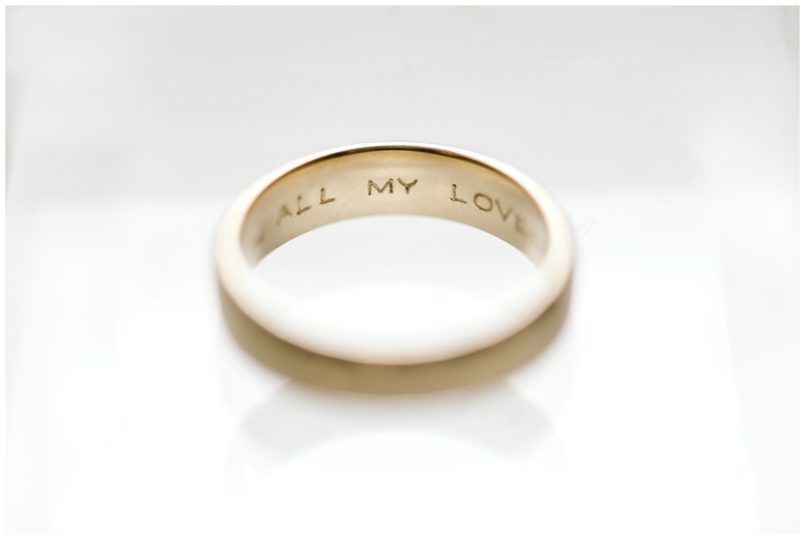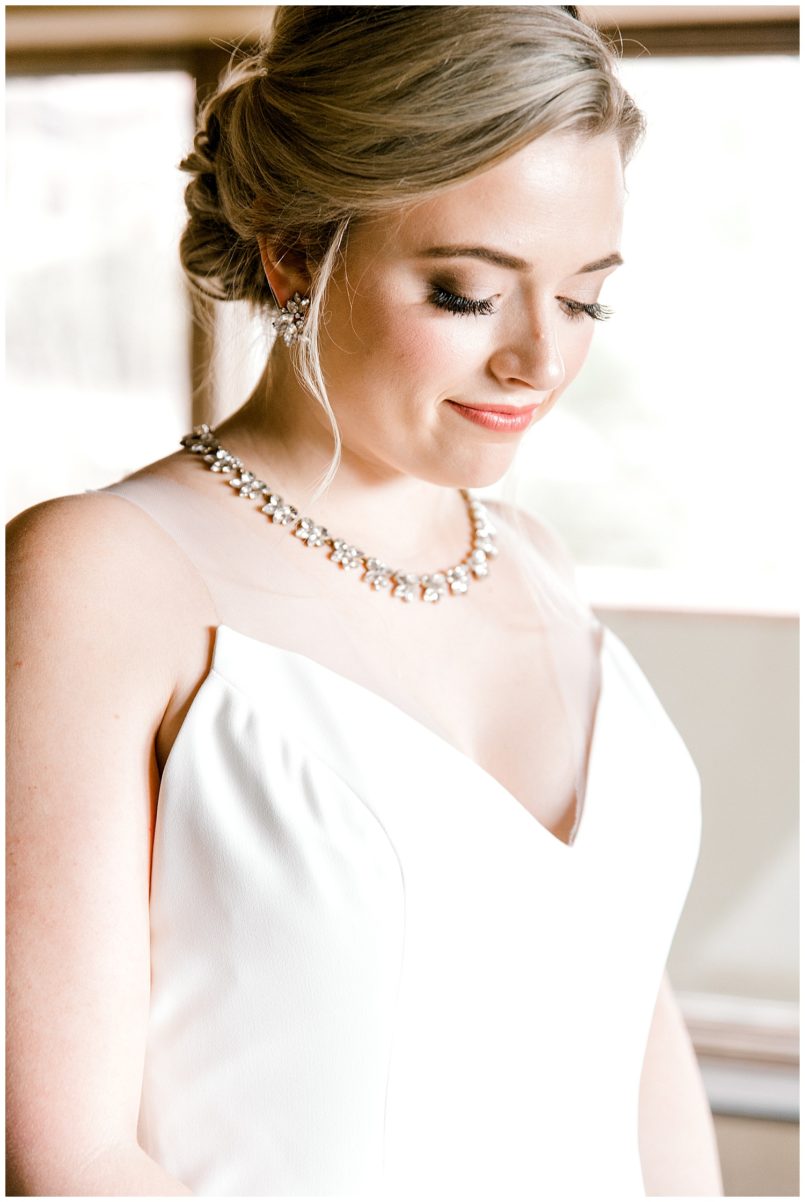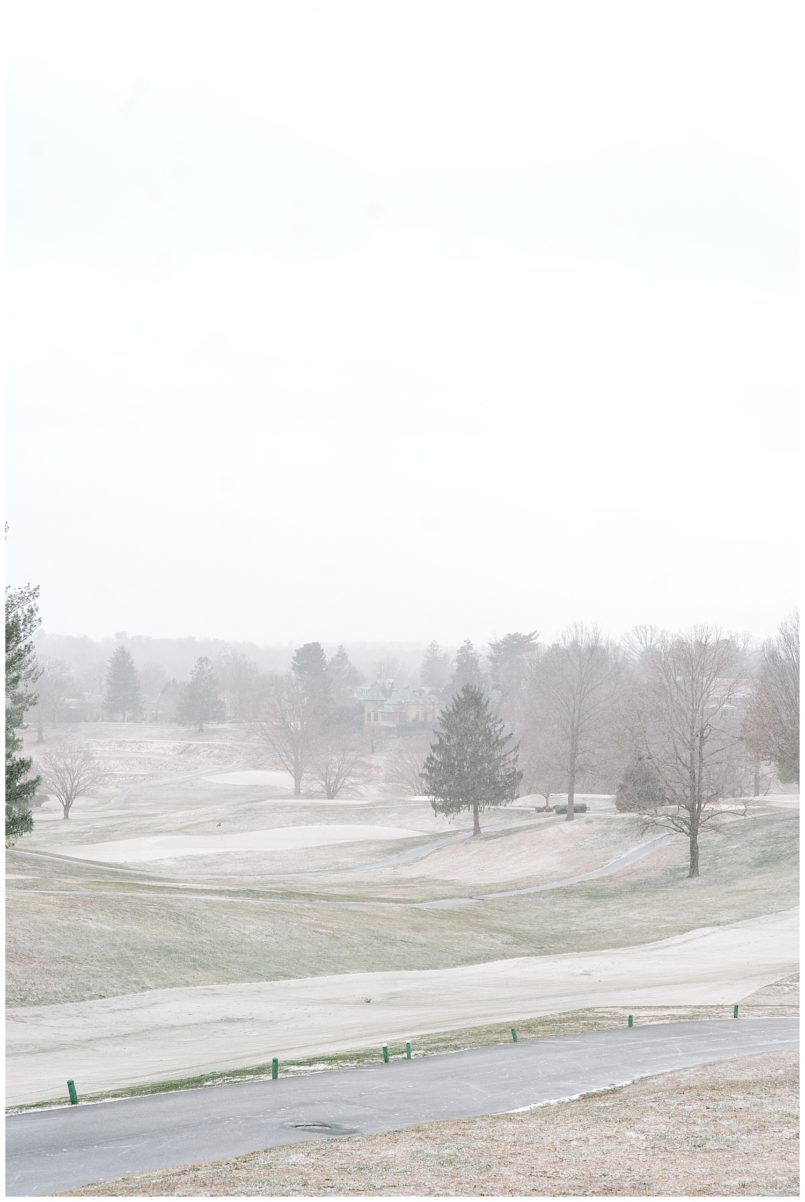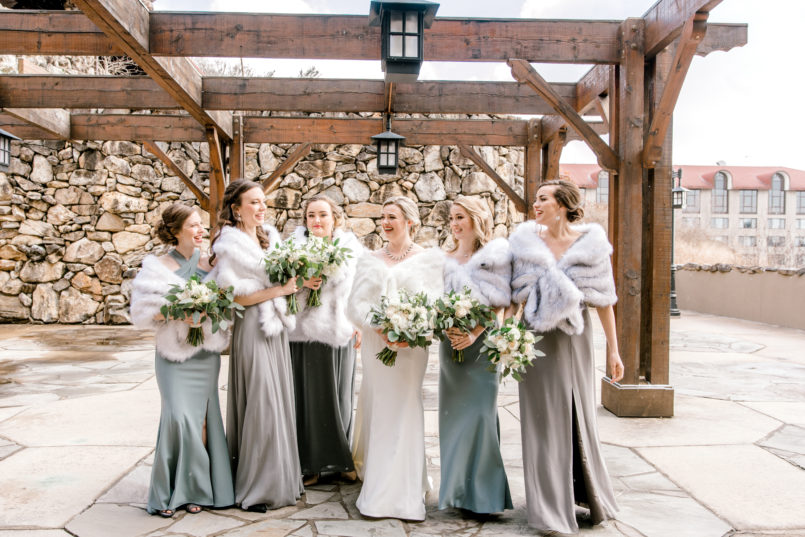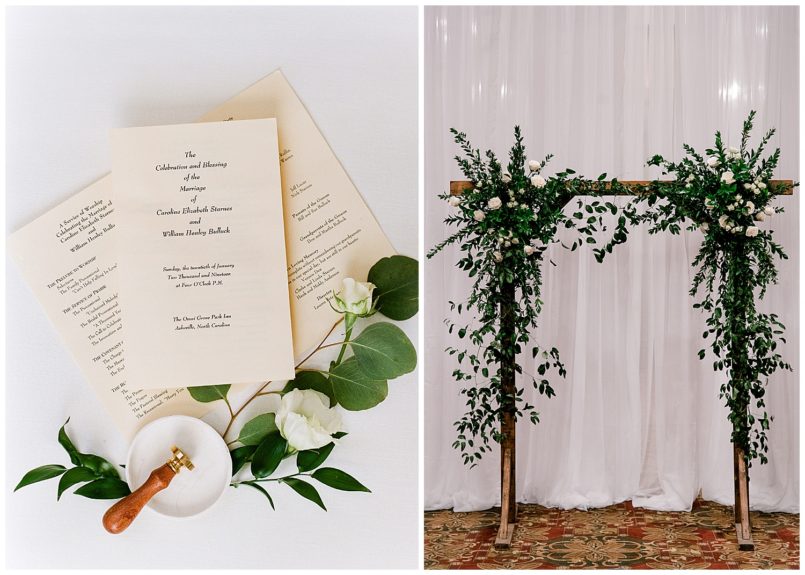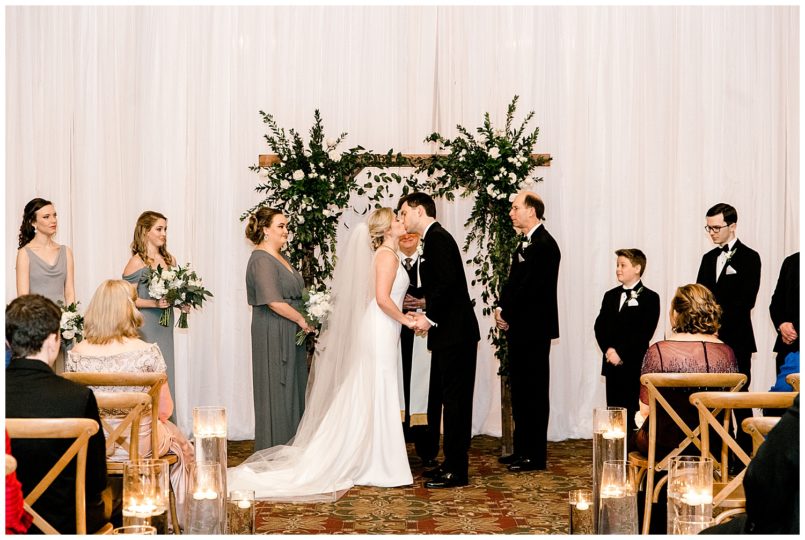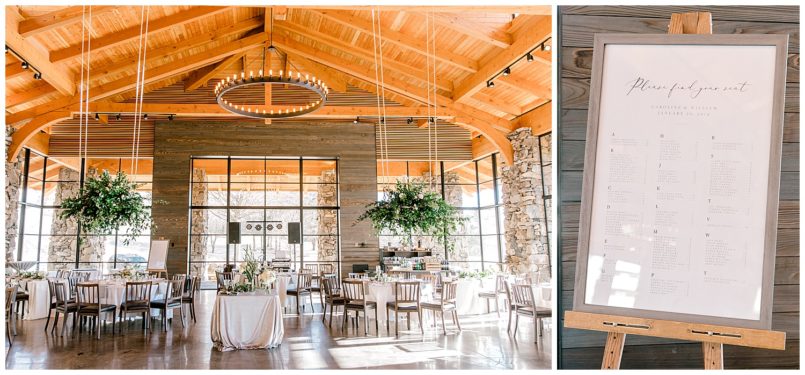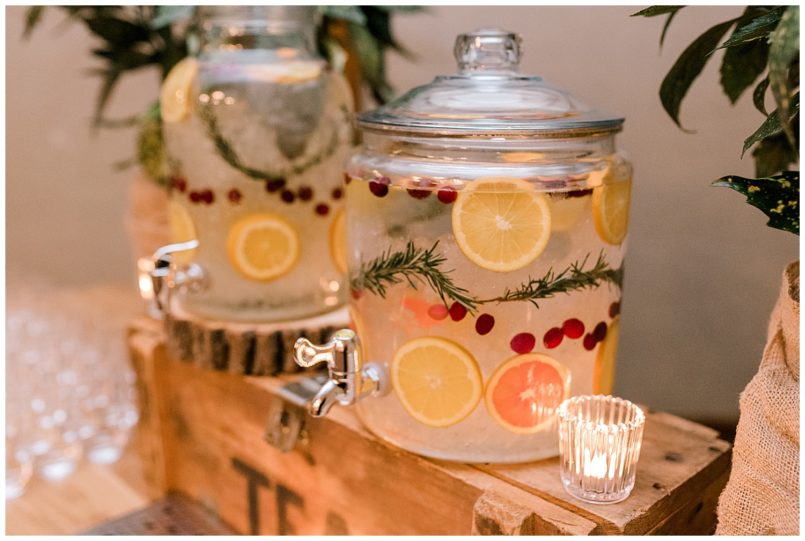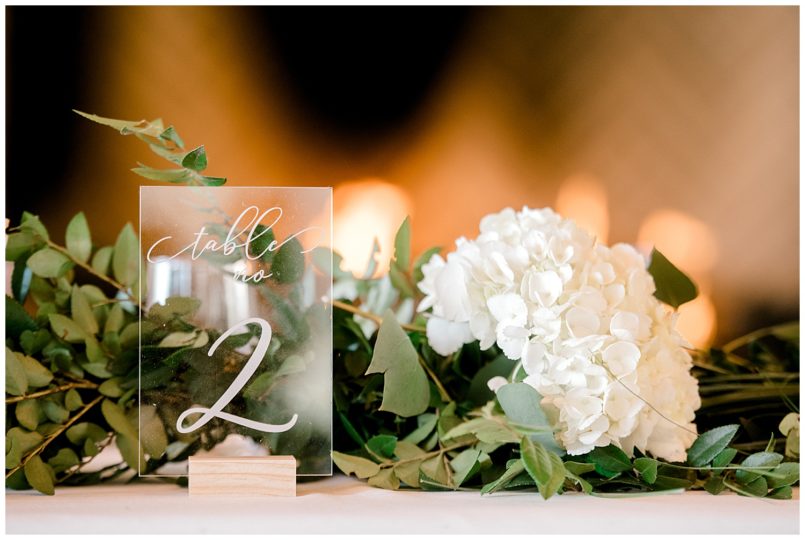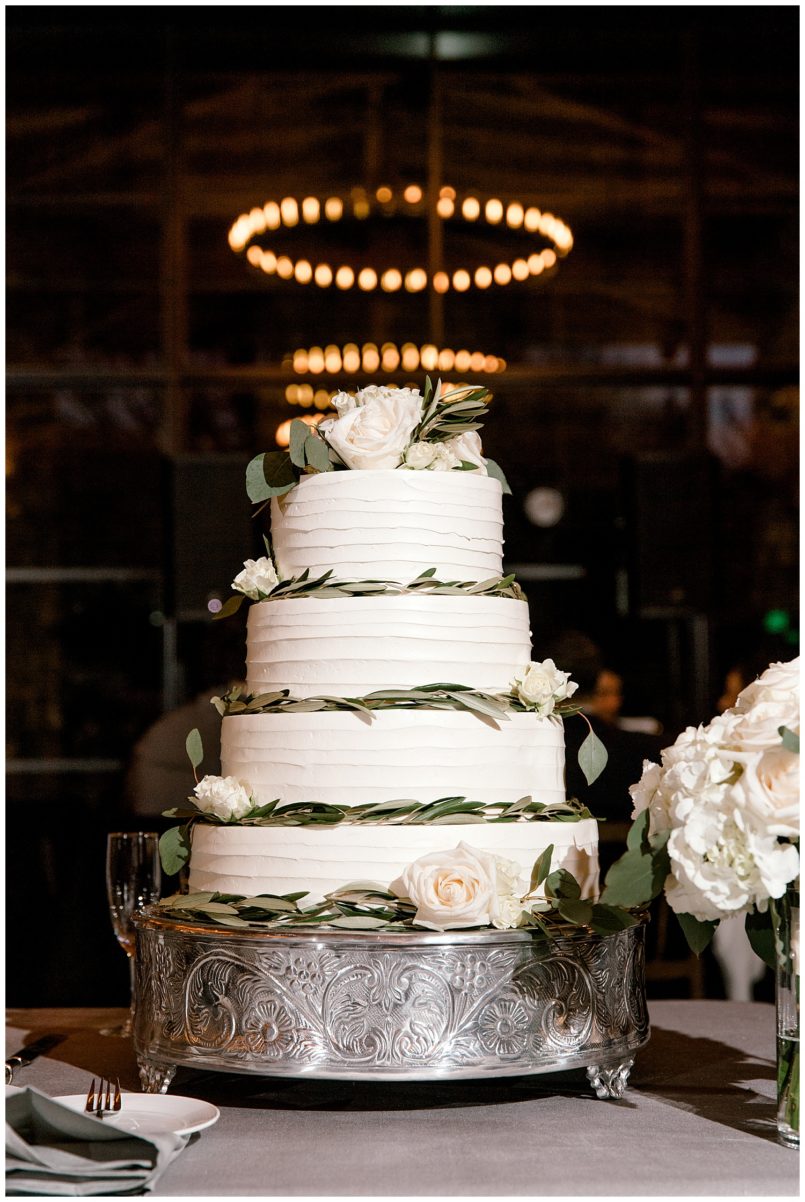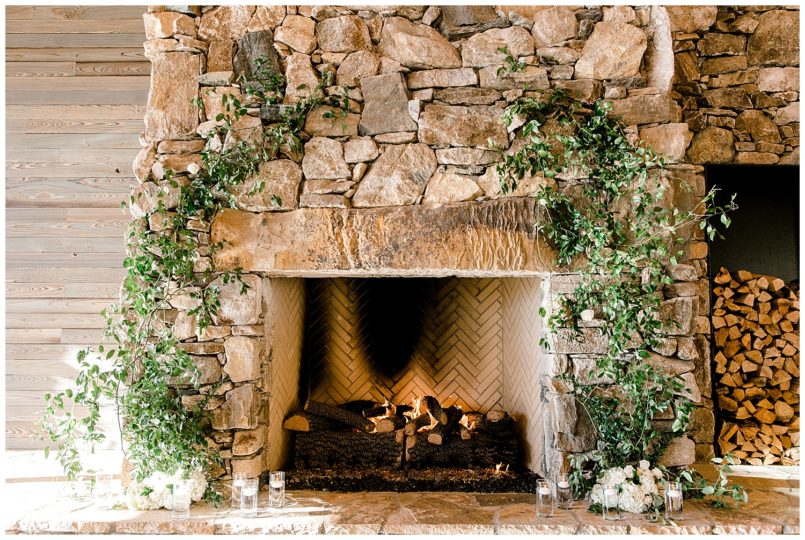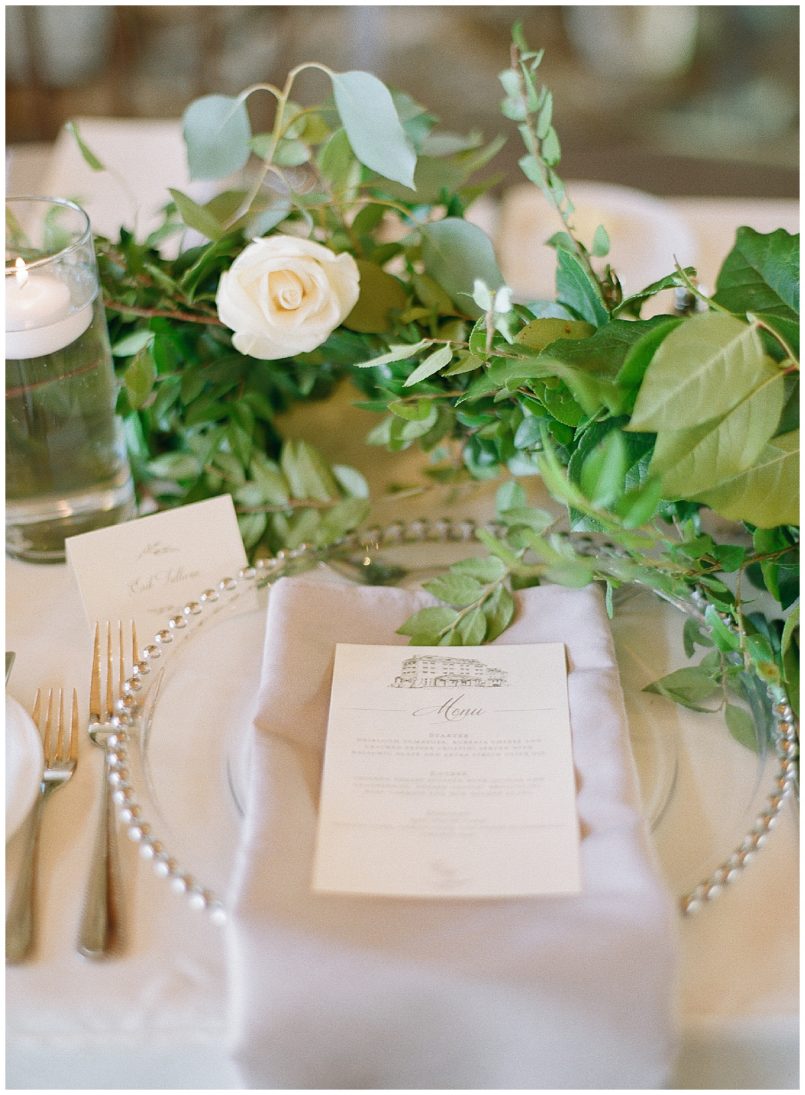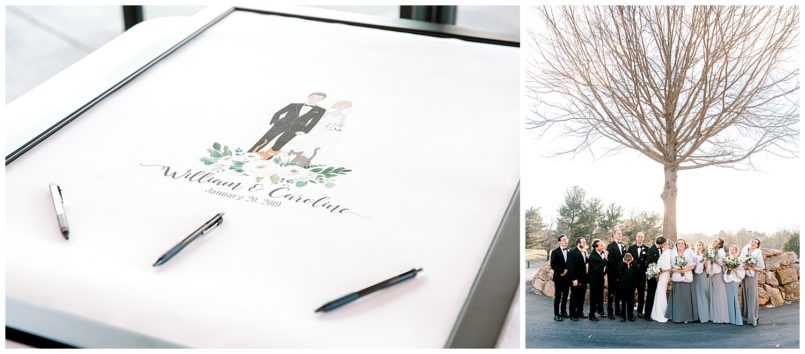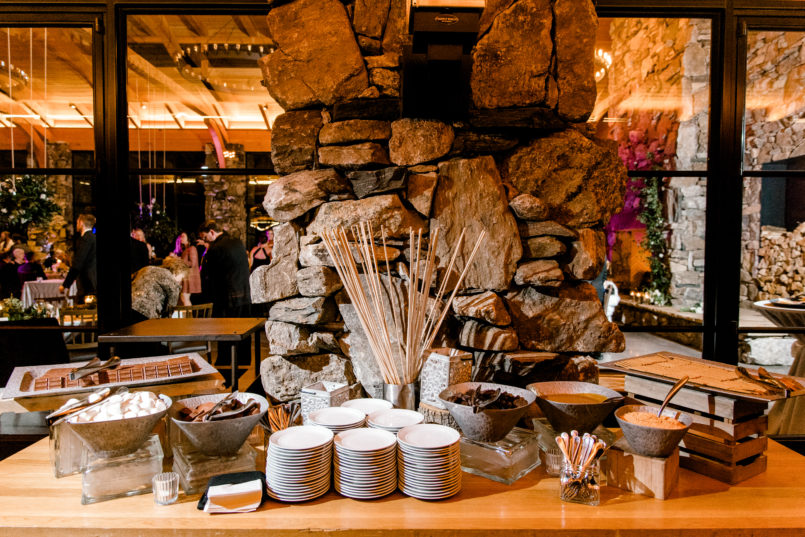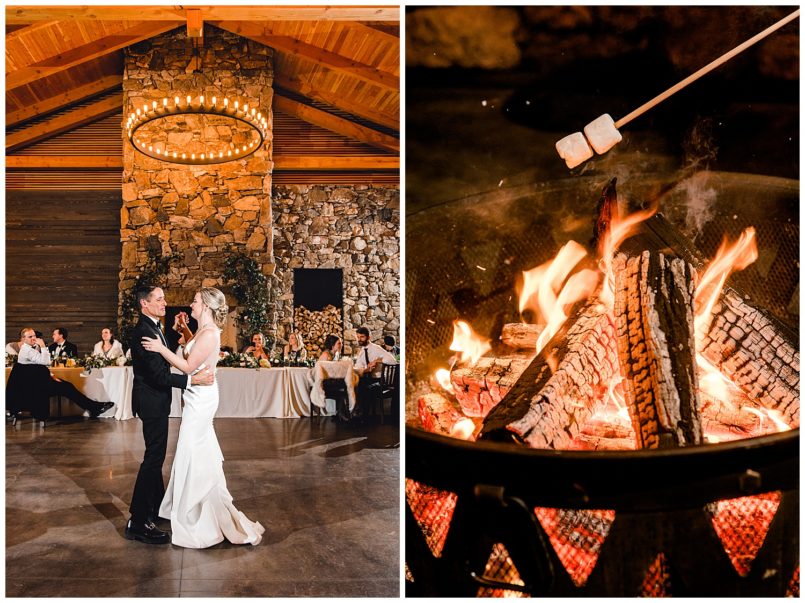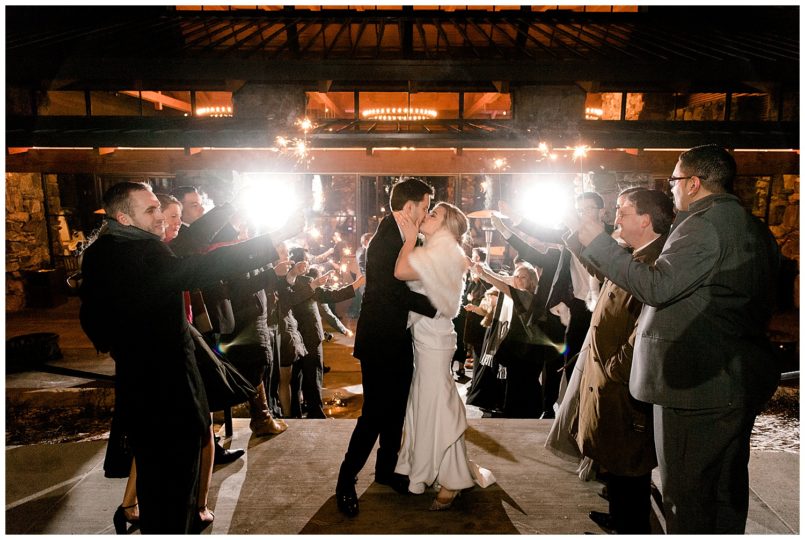 Vendor list:
Photography: Sunshower Photography | www.sunshowerphotography.com
Videography: West Mint Media | http://westmintmedia.com/
Planning: Elle M Events | https://www.ellemevents.com/
Venue:  Omni Grove Park Inn | https://www.omnihotels.com/hotels/asheville-grove-park
Invitations/Paper Products: Olive Paper | https://www.olivepaper.net/
Florals/Rentals: Elegant & Classy Events | http://www.elegantandclassyevents.com/
Hair/Makeup: Megan Oliveri | https://www.moliveri.com/
Music: Dean's Duets | http://www.deansduets.com/ | Carolina DJ Professionals | http://www.carolinadjprofessionals.com/
Bridal Attire: Hayden Olivia | http://haydenolivia.com/
Menswear: Tuxedo Lady | http://www.thetuxedolady.com/
Bridesmaid Attire: Brideside | https://brideside.com/
Dress: Rita Vinieris | https://ritavinieris.com/
Shoes: Bella Belle | https://www.bellabelleshoes.com/
Rings: Diamonds Direct | https://diamondsdirect.com/
Film: Richard Photo Lab | https://www.richardphotolab.com/